After being in a strict lockdown since March 15, Puerto Rico began reopening its economy on Monday, with various measures in place to help prevent the continuing spread of the coronavirus.
Starting Monday, certain sectors including finance, real estate and professional services reopened. On May 11, construction and manufacturing are allowed to restart.
Other businesses also allowed to reopen on weekdays include laundromats, moving services and those that repair elevators and air conditioning units.
In mid to late May, retail trade, barbershops and beauty salons will be allowed to operate again.
Many businesses, particularly those with office environments, are still being told to have their staff work from home.
All businesses are ordered to provide protective equipment to their workers, and anyone entering a business has to wear a face mask. All establishments are required to follow social distancing rules. This is the reality of our post-coronavirus world.
In order to reopen, businesses must submit various documents to the Puerto Rico Labor Department on the measures they will follow to help prevent the spread of COVID-19.
"If businesses do not help with carrying out the [new] order, they cannot request to reopen. This is a serious matter, the economy cannot prevail over the aspirations of the people to be healthy and alive," said Gov. Wanda Vázquez.
Officials with the Police, Treasury, Labor and Consumer Affairs departments are in charge of conducting inspections to make sure businesses are complying with the regulations. If not, these businesses will be closed.
The lockdown for everyone else was extended until May 25, with some exceptions. People are now allowed outside to run, bike and walk their dogs from 5 a.m. to 3 p.m. Parks, gyms and beaches remain closed, and everyone except essential workers are ordered to stay inside from 7 p.m. to 5 a.m.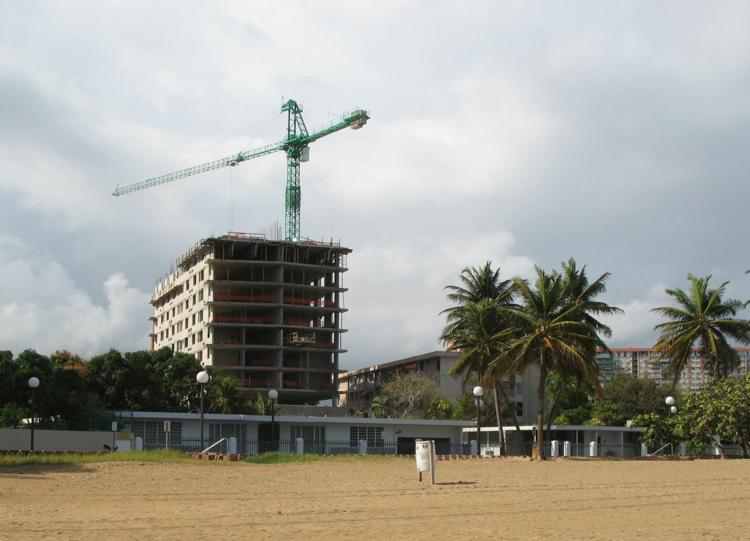 Health Concerns Remain
Still, health experts continue to warn that a second wave of infections could hit unless testing for the virus is expanded dramatically.
Jorge Argüelles, president of the United Retailers Association (CUD by its Spanish acronym) said that although he recognizes the importance of reopening the economy, he is concerned that it is being done prior to the expected peak period of the coronavirus epidemic. According to the Department of Health, the peak of infections in Puerto Rico is projected to be around May 8 and "normality" will begin to be seen in June.
"As long as hundreds of cases continue to be reported, we are obviously not at the peak of the pandemic. What the World Health Organization indicates is that once that peak is reached, it takes 14 days of a decrease to then consider reopening operations, "said Argüelles, who is also a medical doctor.
With that in mind, the governor warned that the reopening could be revoked, as necessary. "If the evaluation of the medical advisory team and the secretaries of Health and Economic Development point to a higher incidence of contagion that represents a risk, we will return to [the lockdown]. We are not going to put at risk what we have advanced in these week," Vázquez said.
Economic Development and Commerce Secretary Manuel Laboy said the Puerto Rico Statistics Institute would be involved in data collection on coronavirus cases so that the local government has all the necessary tools to make informed decisions about future reopenings and making the "necessary adjustments." The Health Department has been severely criticized for overcounting confirmed coronavirus cases and has had to revise its official numbers in recent weeks.
"The decision to resume operations of new economic activities [as part of the government's phased-in plan], must be based on data that is as accurate as possible, always safeguarding everyone's health," Laboy said.
Others Voice Support
The multisector group "Estamos Listos Puerto Rico Nos Toca a Todos" recently met with mayors about the government's reopening plans, which received wide support.
"We agree with this gradual reopening of the economy and it is the responsibility of Puerto Ricans to implement the protocols in their respective companies, businesses or entities so that this reopening is successful," said Ramón Luis Rivera, the mayor of Bayamón.
"We are pursuing a balance with the corresponding protocols. Each industry has to submit and comply with the protocols that adapt to our new reality. The government will evaluate and have confidence that citizens adopt this new scenario to protect us and our families. We will be monitoring [the situation] every day so that this is accomplished," he added.
Carlos López-Lay, president and CEO of Bella Group, remarked that the multisector effort is seeking to "create a balance without downplaying the importance of health. We understand the magnitude of the situation, it is not a competition, it is an integration; work and health cannot coexist separately. We want to carry a sensible, responsible and prudent message."
The new business regulations to follow, he added, are available on the group's website at nostocaatodos.com.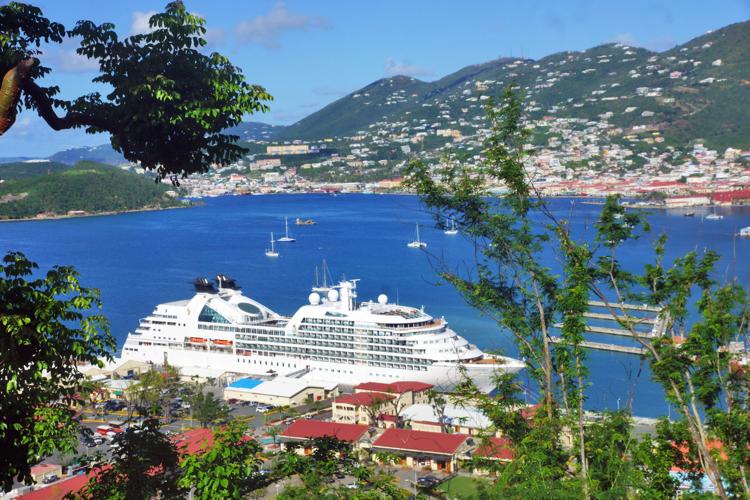 More Than 12 States, USVI Also Reopen
More than a dozen states, along with the U.S. Virgin Islands (USVI) have also let stores, restaurants and other businesses reopen in the biggest push yet to get their local economies up and running again, acting at their own speed and with their own restrictions to make sure the coronavirus doesn't come storming back.
It is a brave new world today, as businesses nationwide must now follow strict health and cleaning measures, as well as social distancing regulations.
Many businesses are staggering work hours and shifts to cut the number of people on-site. They are also redoing floor plans and operations to minimize contact — a step that also helps keep customers safe.
The steps businesses are taking are in line with recent guidance from the Centers for Disease Control and Prevention (CDC). Monitoring employees' symptoms, which can include taking temperatures, is also something the CDC is encouraging employers to do.
In the USVI, a sister U.S. territory of Puerto Rico, which is highly dependent on tourism, many businesses have reopened, with certain caveats. All patrons are required to wear a face mask when entering a business and recreation facilities, such as gyms, tennis courts and golf courses may reopen as long as they maintain social distancing. Bowling alleys and movie theaters may reopen if they practice social distancing, but they may not sell food and drink or host parties.
Meanwhile, private offices may reopen, but all employees not critical to in-person services are encouraged to work from home. However, restaurants continue to be restricted to takeout, delivery or drive-thru service.
People in Louisiana could eat at restaurants again but had to sit outside at tables 10 feet apart with no waiter service. Maine residents could attend church services as long as they stayed in their cars. And a Nebraska mall reopened with plexiglass barriers and hand-sanitizing stations but few shoppers.
In much of Colorado, people could get their hair cut and shop at stores again, though stay-at-home orders remained in place in Denver and surrounding counties. Wyoming let barbershops, nail salons, gyms and day care centers reopen. In Maine, golf courses, hairdressers and dentists opened.
Hotels near South Carolina beaches opened and state parks unlocked their gates for the first time in more than a month. But in Myrtle Beach, the state's most popular tourist destination, hotel elevators will be restricted to one person or one family.
Texas' reopening got underway with sparse crowds at shopping malls and restaurants allowing customers to dine in, though only at 25 person capacity in most places.
— The Associated Press contributed to this story.