The global travel industry has been hit hard by the coronavirus epidemic and Puerto Rico's tourism sector is no exception.
Puerto Rico had already suffered tourism losses due to the January earthquakes and now with the islandwide coronavirus lockdown and curfew, economic activity has dropped dramatically, with the travel industry among the biggest hit.
A source told THE WEEKLY JOURNAL that some hotels in the San Juan area are operating with just 20 percent occupation rates. This should come as no surprise since air travel has come down to a virtual halt, while cruise companies such as Carnival, Holland America and Norwegian have cancelled cruises around the world until mid-April.
According to Discover Puerto Rico, the island's destination marketing organization (DMO), revenue per available room (RevPAR) on the island fell 34.4 percent the week ending March 14. This figure is higher than the U.S. average of 32.5 percent, the DMO reported. RevPAR measures hotel performance and is generally calculated by multiplying a hotel's average daily room rate by its occupation rate.
"Puerto Rico's over indexing on falling RevPAR is attributable to more luxury and upper upscale properties than the U.S. average. In the last two weeks, these have been the hardest hit hotel segments," Discover Puerto Rico said in a statement.
Brad Dean, the DMO's CEO, also noted that consumer confidence in the travel industry is falling. "Consumer behavior and sentiment is fast moving. In less than a week's time, more consumers have moved to cancel rather than postpone travel. As of March 15, 52.5 percent of travelers believed the situation would be resolved by the summer travel season. This has fallen to 37.5 percent a week later," he said.
"The strong measures and abundance of caution being exercised in Puerto Rico is an opportunity to instill confidence in how the destination is handling the situation and how serious it is taking the wellbeing of residents and visitors," he added.
As such, Discover Puerto Rico and the Puerto Rico Tourism Company (PRTC) are looking towards the future when the coronavirus emergency is over and visitors start returning to the island.
Both entities are sending the message via social media and other media channels, to "encourage travelers to dream about our beautiful Island so that Puerto Rico remains top of mind," Dean said. The same is being done with meeting planners and other groups, he added.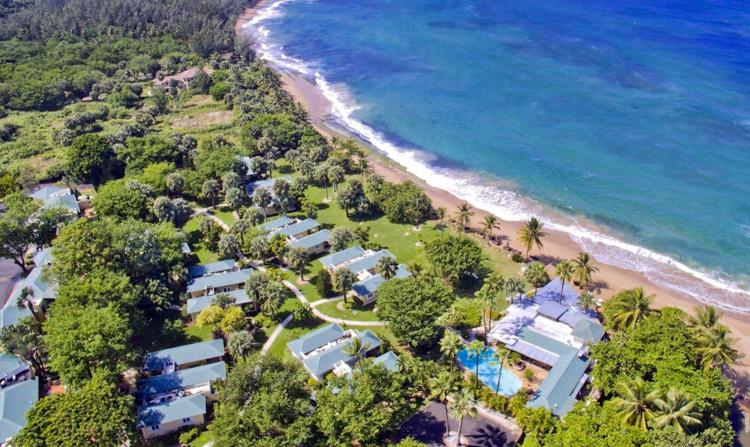 Meanwhile, the PRTC is encouraging tourists to come to the island "when the time is right" and will give visitors a complimentary experience upon their arrival.
"We want guests visiting Puerto Rico during this time to know that we realize that this global health emergency has put a dent in their travel plans, and that our priority is to keep our residents and visitors healthy and safe," said Carla Campos, the executive director of PRTC.
"The World Tourism Organization calls for responsible travel at this time, and in Puerto Rico we are encouraging responsible travel by inviting visitors to comply with the terms of the lockdown and helping be part of the solution. By staying home or in your hotel room today, we will all be able to travel tomorrow," she said.
As part of its efforts, the PRTC is offering visitors a complimentary excursion to be used upon their return, to all those who are currently on the island and whose travels have been interrupted by the local measures put in place. "This proactive outreach will simultaneously provide economic relief to small and medium-sized tourism businesses, which will undoubtedly be impacted by the lockdown," Campos added.
"We regret that during this global health emergency the destination is unable to showcase all the richness and diversity it has to offer and that many visitors have had to cut their trips short. We want visitors to know that Puerto Rico is at the forefront of global recovery efforts, and that these aggressive measures will ensure that the destination will once again be open for tourism in record breaking time," she said.