A newly released report by Birling Capital Advisors shows that four out of the five publicly traded companies in the Puerto Rico Stock Index (PRSI) have performed remarkably well since Hurricane Maria devastated the island more than two years ago, with these four companies easily outperforming the Dow Jones Industrial Average.
According to the report, the Dow Jones average for the period Sept. 20, 2017 to Sept. 26, 2019 was 19.98 percent.
By contrast, OFG Bancorp (OFG), operating locally as Oriental Bank, achieved a total return of 132.10 percent during this same time period. OFG came in first of the five companies on the so-called PRSI.
Coming in second was Evertec Inc. (EVTC), operating locally as Evertec Inc., with a total return of 82.59 percent.
First Bancorp. (FBP), operating locally as FirstBank, was ranked third, achieved a total return of 81.13 percent.
Popular, Inc. (BPOP), operating locally as Banco Popular, with a return of 35.66 percent, came in fourth.
Triple S (GTS), operating locally as Triple-S, was the only company in the PRSI that showed negative growth, as it achieved a return of -37.29 percent, and came in last on the list.
According to Birling Capital Advisor's report, the PRSI is a market value-weighted index, composed of five (5) companies headquartered and/or with their principal place of business in Puerto Rico. All five companies are traded on the national stock markets: NYSE, AMEX or NASDAQ.
As a group, the PRSI companies have a total market capitalization of $11.21 billion and created about 18,518 direct jobs.
"This is very good news for Puerto Rico because it shows that most of these companies have performed really well since Hurricane Maria. The analysis provides a framework for people to continue investing in these companies and Puerto Rico," said Francisco Rodríguez Castro, president and CEO of Birling Capital Advisors.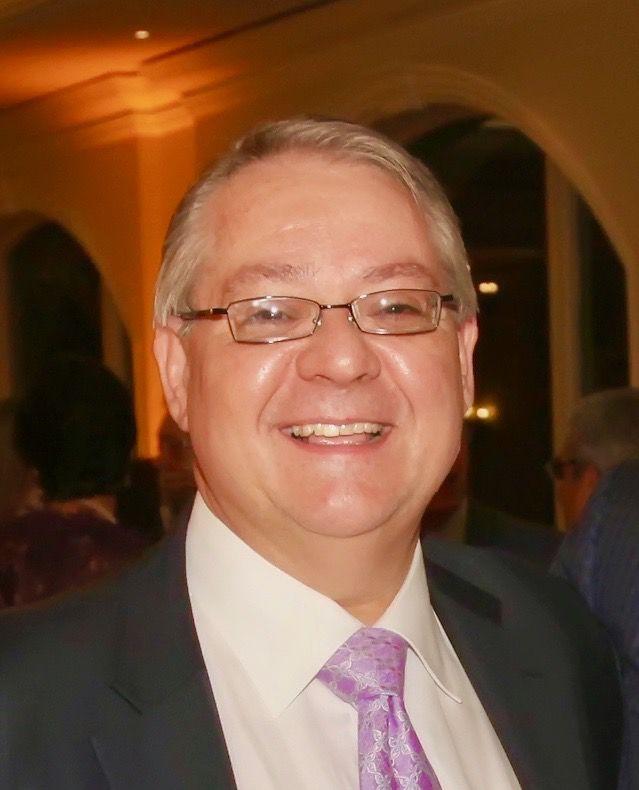 "It's prudent to highlight how Puerto Rico's public companies (i.e. those traded in the U.S. stock market) have recovered after Maria, except Triple-S, and that can be explained because Triple-S is an insurance company and they faced many claims after Maria that affected their business," he said in an interview with THE WEEKLY JOURNAL.
Rodríguez was bullish on Oriental Bank. "OFG acquired BBVA [Banco Bilbao Vizcaya Argentaria] Puerto Rico in 2012 and they have been absorbing those assets for several years. This year, they have also acquired Scotiabank [Puerto Rico]. This is a big driver for them. Their stock was down but now they are probably one of the best capitalized stocks. The financials, their loan portfolio has grown… like in automobiles. They are very liquid and that has benefited them," he said.
They have also instituted electronic-access technology through cashless ATMs, "cardless cash" in their network through a mobile app and photo deposits, he indicated.
"The combination of a very liquid bank with a prudent growth strategy and innovation has distinguished them from other banks. They also have little exposure to public corporations and the government, so that helps. As news of their strategy comes out, Oriental is positioned for continued growth, giving other banks a run for their money," he said.
Banco Popular is still doing quite well, despite coming in at no. 4 on the list, he said. "The numbers are what they are. But if our analysis had been from 2014 on, Popular would have beat everyone. Popular would have grown by 67 percent and that is significant. But this report is only a two-year snapshot. Popular beat the SNP 500 even though other public companies grew faster than them [during the two-year period]," Rodríguez noted.
Meanwhile, Triple-S had a big exposure to property claims after Maria, but he forecasts that the company "has the capacity to recover very well."
"They were doing quite well and then the storm hit. They entered the health insurance market through Salud Vital (the government's health plan for the medically indigent) and they will become a big player. Their overall strategy is to shift to healthcare and less [business] through property and casualty insurance," he said.
Oriental: Successfully Adjusting to Puerto Rico's New Reality
For his part, José Rafael Fernández, president and CEO of OFG Bancorp, told THE WEEKLY JOURNAL that Oriental's success has a lot to do with the bank's focus on adapting to the new environment in Puerto Rico. "The island has to be rebuilt and is in the process of reconstruction. The island needs to be resilient. We are focusing on getting closer to our clients, providing them with the necessary capital and funding to get them back up to speed and get our communities up and moving."
By the end of the year, the bank hopes to have 56 branches open islandwide and coupled with its focus on technology, "we are making banking 'fácil, rápido, hecho' he said, echoing the bank's slogan of "easy, fast, done." Understanding that consumers today are not interested in the "old ways" of doing banking, he said, the bank has been differentiating itself from its competitors in the market.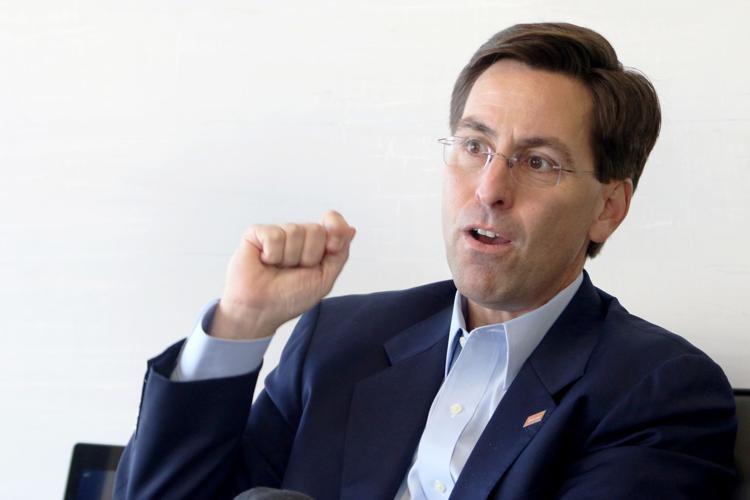 OFG has also been very focused on acquiring assets, growing its capital and its market share, Fernández indicated. "Demographics are a challenge. There are fewer people and they are older, so the market needs to adjust. The consumers are not there. So, we need to look at the competitive landscape and adjust to that climate," he said. In that sense, while the overall pie may be smaller in Puerto Rico, so too are the number of banks.
Fernández added that in the short term, the pending reconstruction funds, which have yet to be released by the federal government, are very important to boost the economy. "We have an opportunity here to fix the patient once and for all," he said, noting that other measures also need to be enacted, such as transforming the island's energy system and lowering corporate taxes, to move the economy, improve the island's competitiveness and attract private capital.
Banco Popular Posts Strong Second Quarter 2019
A press official at Banco Popular told THE WEEKLY JOURNAL that bank officials would be available to discuss various issues during an upcoming roundtable with reporters. The bank will also report its third quarter 2019 results later this month.
In July, Banco Popular reported a net income of $171.1 million for the second quarter 2019, compared to net income of $167.9 million for the first quarter 2019.
"We had a strong second quarter, with increases in net interest income, non-interest income, loans and deposits. Our results were driven by robust activity in our Puerto Rico business, which showed growth in credit and debit card activity, continued strength in our auto business and increased mortgage loan originations," Ignacio Álvarez, president and CEO of Banco Popular in a statement.
"Additionally, our U.S. business achieved loan growth after a slow start to the year. Our credit quality metrics continued their positive progression, with reduction in non-performing loans and net charge-offs. While we are closely monitoring the Puerto Rico macro environment and how it may be impacted by recent political events on the island, we enter the second half of the year with strong momentum," he added.
Meanwhile, Triple-S Management Corp. recently announced that two years after hurricanes Irma and Maria, the company and its subsidiary, Triple-S Propiedad Inc., remain comfortable with their reserves for hurricane-related claims.
To date, Triple-S Propiedad has paid about $687.8 million in claims related to Maria, resolving 96 percent of the 17,746 total claims received as of Sept. 23, 2019. Of the estimated 745 claims that remain open, the company is involved in litigation in a total of 230 cases, including 48 cases filed after June 30, 2019.
"Our commitment is to work on the remaining claims with all parties involved so that we can achieve a fair resolution that is in accordance with the values and conditions established in each policy, as well as the terms of our reinsurance," said José Del Amo, president of Triple-S Propiedad.
To read the full report by Birling Capital Advisors click below: