Next year, Puerto Rico will welcome a series of influential figures in the public and private sector in a bid to showcase and enhance Puerto Rico's offer to the global community.
Puerto Rico Live is a new, privately-established platform that will host several discussion forums and think-tanks to educate residents and visitors on the island's many opportunities and solutions to its historic challenges, as well as others to come.
This initiative will kick off its inaugural season with a conversation with David Begnaud, lead national correspondent for CBS This Morning. Begnaud has been deeply involved with Puerto Rico ever since he was assigned to cover the aftermath of Hurricane Maria, which devastated virtually every segment of the island—geographically and economically—on Sept. 2017. Since then, the American journalist has been continuously invested in local issues and has covered other large-scale stories, such as last summer's protests against the Ricardo Rosselló administration.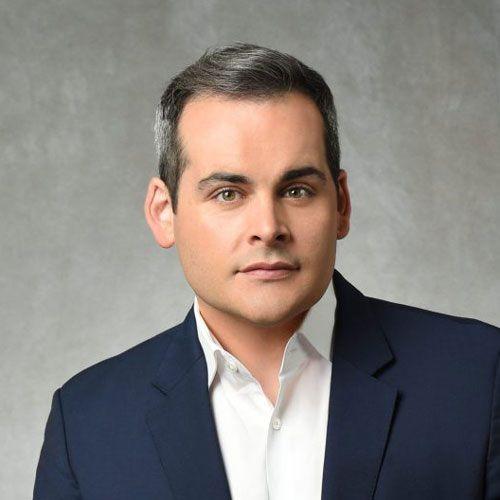 In that first conversation with Begnaud, he will discuss personal details that were impacted his childhood, what it means to live his truth and what captivated him about Puerto Rico and its people. The forum will be moderated by renowned Puerto Rican meteorologist Ada Monzón, who became an important figure in the wake of the category-4 storm. "It will be a privilege to converse with [David Begnaud]," Monzón stated in her Twitter account. This conversation will be held at the Luis A. Ferré Performing Arts Center in Santurce on Jan. 23, 2020.
The next conversation will be held on Feb. 13 with former U.S. Ambassador to the United Nations and National Security Advisor Susan E. Rice. The former official will discuss some of the most complex developments that have affected the continental U.S. over the last 30 years, as well as personal lessons she endured while balancing motherhood and political endeavors at the highest levels of government.
On March 12, Puerto Rico Live will host the former head of the U.S. Embassy in Havana, Jeffrey DeLaurentis and Ben Rhodes. Both these men served as the two architects of then-President Barack Obama's opening with Cuba. They will comment on the negotiations and breakthroughs in U.S.-Cuban relations in a conversation with Mari Carmen Aponte, Puerto Rico's first female ambassador. This, and the preceding conversation, will be held at the Raúl Juliá Theater in the Museo de Arte de Puerto Rico (MAPR) in San Juan.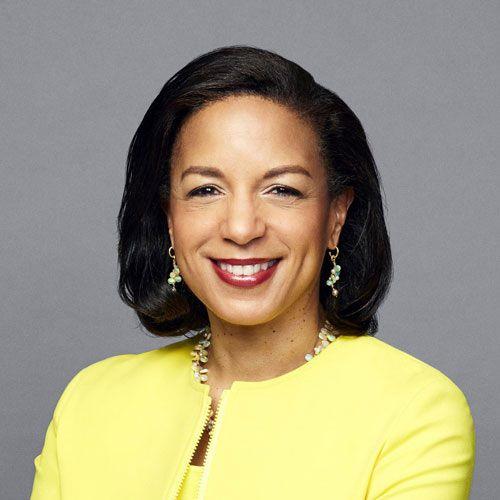 This first season of forums will close on March 20 with a conversation on global trade and the new book "Trade is Not a Four-Letter Word" with former Chairman of the U.S. Export-Import Bank, Fred P. Hochberg. The location of this discussion forum has not been announced, but an update will be provided on www.prliveevents.com.
Although each of these events is scheduled to have at least one moderator, the organization mentioned that attendees would be able to pose their own questions to the guests on stage.
Puerto Rico Live is a private entity dedicated to hosting on-stage discussions with influential names in media, business, culture and artistic sectors to foster an exchange of ideas that will lead to the island's long-term prosperity and vitality.
Erin Pelton, co-founder of this platform, affirmed that "everyone deserves access to new ideas." This intellectual exchange, she said, is vital to ensuring that Puerto Rico recovers from its socioeconomic burdens, while providing the tools necessary to thrive in different sectors. "Puerto Rico Live invites all audiences - students, professionals, civic leaders, retirees - to embrace curiosity and join us for these important conversations," she stated.
Her husband and Puerto Rico Live co-founder, Miguel Estein, said that the platform, which is non-partisan and non-political, "seeks to integrate Puerto Rico into this circuit of idea exchange by hosting the leaders shaping today's world. In the process, our guest speakers will walk away with a better understanding of Puerto Rico, our hopes and aspirations. This is a win-win."
Tickets start at $12 and are available on www.ticketerapr.com. According to the organizers, a portion of proceeds will be donated to various charities with missions that are relevant to the topics discussed in each event.
-----------------
Editor's note: This story was published on the November 20 print edition of The Weekly Journal.