A study commissioned by the Economic Development and Commerce Department (DDEC by its Spanish acronym), forecasts "conservative and steady growth" for the Acts 20 and 22 tax incentive programs in Puerto Rico during the next 10 years.
Assuming that no major unforeseen events occur, such as the federal government intervening in some way, Act 20 grantees should increase from the current 1,850 to 5,026 by 2029, representing a steady growth of 200 percent during the next 10-year period.
Meanwhile, Act 22 grantees will increase from the current 2,202 to 6,392 by 2029, also showing a steady growth of 190 percent during the next 10-year period.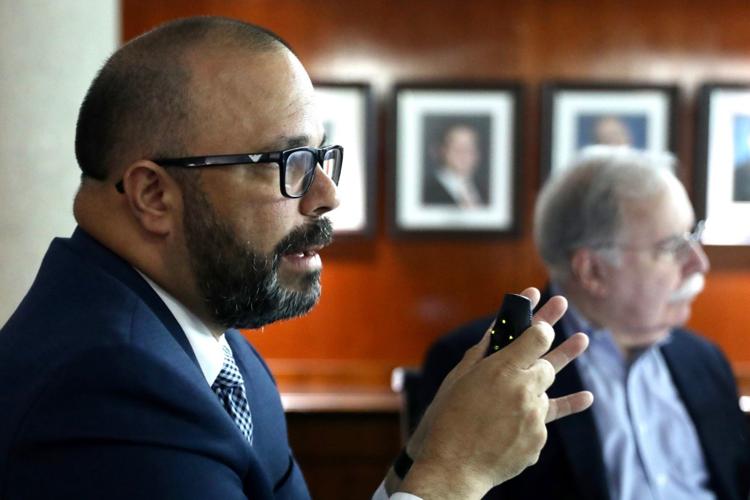 "We are competing with the world. There are [various] ways to attract capital and new investment: incentives, federal funds, issue debt responsibly and improve infrastructure, education and the business climate," said Economic Development Secretary Manuel Laboy.
"This study shows positive results, as it demonstrates that both laws are promoting economic development in Puerto Rico… both laws are generating investments and employment, and both laws are continuing to attract companies and individuals to Puerto Rico," he said.
Act 20, or the Export Services Act, is focused on promoting the island as an export business hub. The law provides incentives to companies that export services, such as a 4 percent corporate tax rate, and 100 percent tax exemption on dividends from business earnings derived from export services.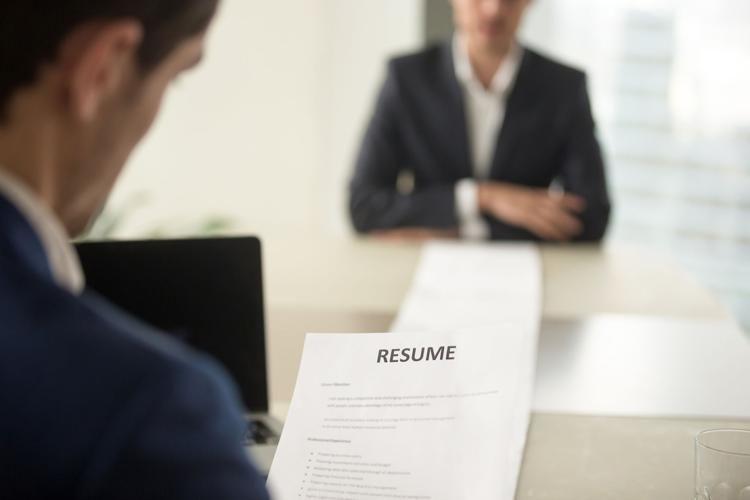 Act 22, or the Act to Promote the Relocation of Individual Investors to Puerto Rico, is focused on promoting wealthy individuals to move to the island, and provides a 100 percent tax exemption on all interest, dividends and long-term capital gains.
Consulting firm Estudios Técnicos, which conducted the study, updated its previous forecasts for Acts 20 and 22. "Program regulatory changes, along with structural changes in the performance of the local economy have impacted previous forecasts," said the study. However, "variables such as employment and investment have not diverged from expected trends. Grantees have shown a low elasticity to program requirements (i.e. relaxation of job requirements have not translated into less jobs generated by both acts)."
While not mentioning Hurricane Maria specifically, the report clearly shows a decline in grantees during 2017 for Act 20 companies. Still, as Puerto Rico recovered from the onslaught of the hurricane, the numbers also went back up again. For calendar year 2016, there were 292 Act 20 grantees. This number dipped to 189 in 2017 and then jumped back up to 630 in 2018.
Interestingly, the numbers held steady for Act 22 grantees during the same time period. There were 355 grantees for calendar year 2016; 374 in 2017, when Maria hit; then a big jump to 622 in 2018.
Based on the current forecast, the projected 5,026 grantees in Act 20 will have generated more than 24,000 jobs across the island and $12.7 billion in sales on eligible exporting activities alone, according to the study. For eligible activities, employment is forecast to increase consistently along with sales.
Non-eligible activities for economic activity in Puerto Rico should generate an additional 21,159 jobs and $9.1 billion in sales. Non-eligible activities tend to be more cyclical, essentially have a big increase in employment in the first year, before declining, the study said.
For the Act 22 program, of the 6,392 grantees projected by 2029, there should be a corresponding 14,600 jobs created in Puerto Rico. The aggregate impact for the real-estate sector in terms of investments made, should be roughly $7.4 billion in purchased properties. An additional investment in property rentals should reach $450 million. The study projects that "money spent in Puerto Rico" by Act 22 grantees will have reached $1 billion by 2029, according to the study.
A Success Story by the Numbers
To date, the 1,680 decrees granted by DDEC since 2015 for Act 20 companies have generated 8,257 direct jobs on eligible activities and 8,435 in non-eligible activities, for a total of 16,693 direct jobs created. The average salary of these jobs is $35,644 a year. The study estimates that total jobs, direct and indirect, generated by Act 20 companies is 36,222 across the island.
Not surprisingly, most of the firms are concentrated in San Juan, followed by Guaynabo, Dorado, Humacao and Carolina. In terms of companies, consulting firms continue to comprise the largest portion of decree holders, with 40.8 percent. Meanwhile, centralized management systems, legal, accounting and advertising services represent 20.7 percent of these firms. Investment banking and other financial services comprise 6.6 percent.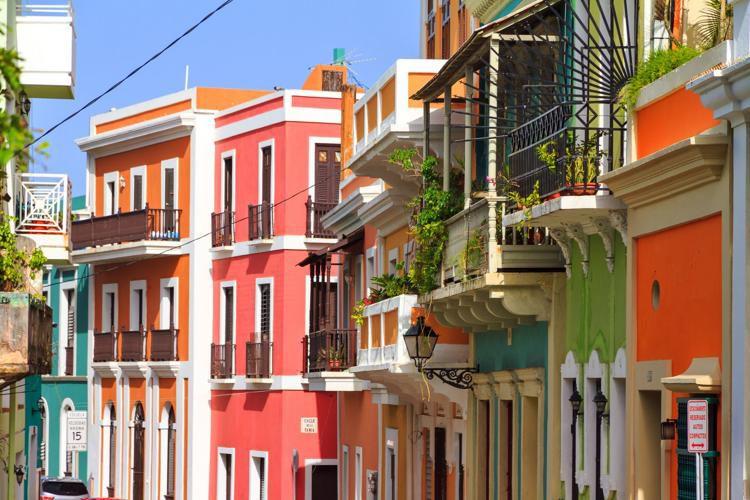 About 85 percent of these companies identify the U.S. mainland as their main export destination, with a smattering identifying the U.S. Virgin Islands, Dominican Republic and Barbados.
The methodology for the current numbers includes a survey that was sent to all Acts 20 and 22 grantees and data gleaned from those that have filed annual reports.
"This is new money, new investments coming to Puerto Rico," said José Joaquín Villamil, the CEO of Estudios Técnicos. "Their sales are growing. They are creating jobs. They are buying and renting properties."
Since 2015, DDEC also has granted 2,202 decrees for Act 22 tax exemptions, with most of these individuals and their families living in San Juan, followed by Dorado, Humacao, Río Grande and Carolina. An estimated 768 Act 22 decree holders have also established businesses in Puerto Rico, mainly in services, creating 4,393 jobs. Of the Act 22 decree holders, the vast majority came from the mainland U.S.
Most of the Act 22 decree holders are ultra high-net-worth individuals of less than $10 million (81.2 percent). Another 14.5 percent have a net worth of between $10 million to $50 million; 3.9 percent are in the over $50 million club; and 0.4 percent did not specify their net worth.
"We want data. We want numbers and this study provides that," Laboy said, while acknowledging that there has been an issue with monitoring and ensuring that decree holders are complying with the law. In that sense, he vowed that the agency, as well as the Puerto Rico Treasury Department and the IRS, would work to ensure compliance, such as through audits and the filing of annual reports.
According to the study, only 52 percent of Act 20 companies and 42 percent of Act 22 grantees have submitted their annual reports, as required by law.
Mixed Reactions from Economists
"The numbers in the Estudios Técnicos report sound right and they do show a significant impact of these laws on the local economy. However, the impact is not of the same scale of magnitude as what we used to see in studies of other tax incentives, such as Section 936 and those in the industrial incentives law," said University of Puerto Rico (UPR) economics professor Juan Lara in an email to THE WEEKLY JOURNAL.
"My concern with Law 22 is that it could become a target for the U.S. Treasury, as happened with Section 936 and recently with Law 154 [excise tax on foreign corporations]. Some U.S. lawmakers are already asking how much this is costing the U.S. fisc [i.e. the Treasury]," he added.
Fellow UPR economics professor José Caraballo Cueto, sees some flaws in the study. "I believe the numbers are a little bit exaggerated. The methodology is based on self-reporting from the participants, asking them about the number of jobs created, investments made, etc. This is not the best way to do this because it is difficult to corroborate," he said to THE WEEKLY JOURNAL.
A better way, he indicated, would include using documents filed with the IRS, such as the 1040 federal tax form.
Puerto Rico is currently home to the largest density per square mile and per capita concentr…
Caraballo also disagreed with counting property purchases as "new" economic development. "If you buy a used property for $10 million and renovate it for $1 million, the new economic activity is actually $1 million," he said, plus whatever new jobs may have been created. Technically, he said, economists would not count the $10 million as new economic activity.
In a series of Tweets, Deepak Lamba-Nieves, research director at the Center for a New Economy, also sounded unconvinced. "I'm amazed with the @DDECPR estimate, because the cockfighting industry alone, according to their own and hard to verify numbers, produces 30,000 jobs. If that's the case, we have the trappings of an industrial policy: a mix of tax sheltering and fighting cocks," he said.
"Precision and common sense aside, I was surprised by the recent claim that Laws 20 and 22, which provide preferential tax rates for the ultra-rich and the export of services, create over 36,000 jobs," he said in a second tweet. "Job creation estimates are hard to produce. In #Puerto Rico, it has become a highly creative exercise," he said in a third.
When THE WEEKLY JOURNAL pressed for further explanation on his tweets, which his account states are his personal opinions, Lamba-Nieves replied "no comment."