Two years after Hurricane Maria changed Puerto Rico's history, killing thousands, destroying houses and knocking out power in some areas for almost a year, the island is facing another test as strong as Maria's wind and rain: the slow pace of private insurance payments and the disbursement of federal aid.
Although the island has made progress since Hurricane Maria's passage on Sept. 20, 2017, and all the tourist areas are eager and able to receive visitors, many residential areas are still recovering from the worst atmospheric event to have occurred on a U.S. territory.
Last week, Gov. Wanda Vázquez led a delegation of political and private sector leaders to Washington D.C. with the hopes of opening the lines of communication with the White House and other congressional leaders. Nevertheless, the secretary of the U.S. Department of Housing and Urban Development (HUD), Ben Carson, reiterated the necessity of appointing a federal financial monitor to oversee the disbursement of disaster recovery funds to Puerto Rico.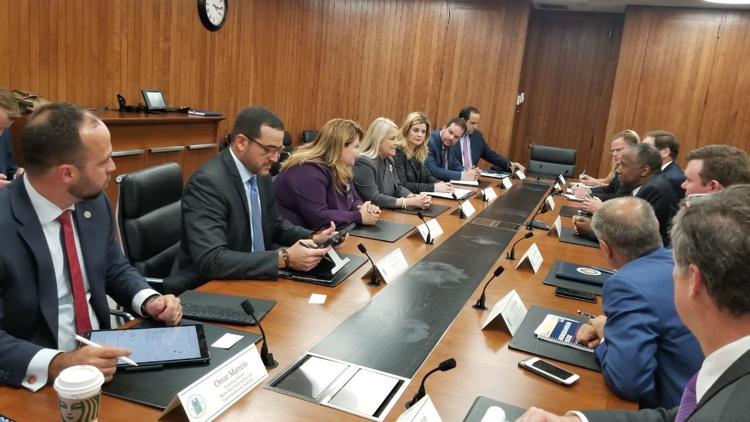 The current federal public policy complicates the recovery of the island because according to Puerto Rico's Housing Department secretary, Fernando Gil, between 20,000 to 25,000 houses still don't have permanent roofs after Hurricane Maria. These figures are estimates coming from the mayors and other nonprofit organizations.
In the meantime, U.S. Rep. David Price (D- N.C), the chairman of the subcommittee on Transportation Housing and Urban Development said to THE WEEKLY JOURNAL that HUD is violating the Additional Supplemental Appropriations for Disasters Relief Act of 2019 by not providing Puerto Rico with access to the funding authorized by Congress. Price will hold a hearing in the coming weeks to probe HUD's decision not to publish the allocations and administrative requirements for disaster funding.
The law requires HUD to publish the allocations and administrative requirements for mitigation activities within 90 days, and Puerto Rico is the only jurisdiction for which it has yet to do so.
THE WEEKLY JOURNAL talked with Gov. Vázquez just before the second anniversary of Hurricane María's landfall in Puerto Rico.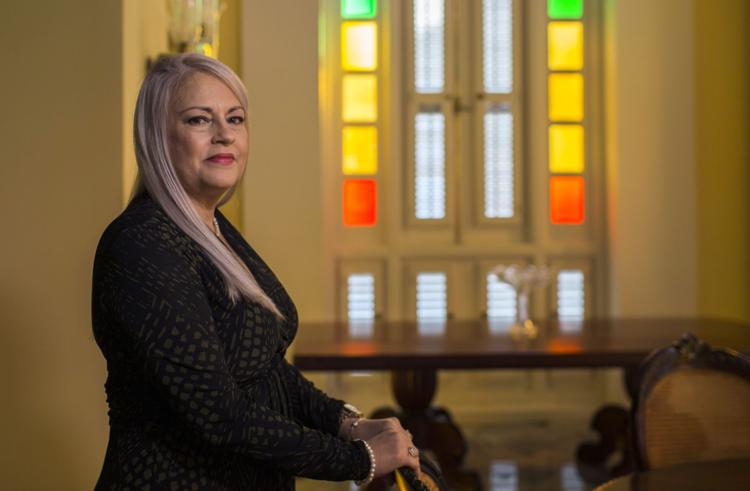 THE WEEKLY JOURNAL: Almost two years after Hurricane Maria, do you think the federal government treats Puerto Rico fairly? Ben Carson said, for instance, that he understands the political unrest and yet, he did not change his policy regarding a monitor for HUD funds on the island. Puerto Rico was also left out of the notice for the CDBG-MIT (Mitigation) funds.
GOV. VÁZQUEZ: "Just this past week, I visited Washington D.C. for the first time as Governor of Puerto Rico. The relationship with FEMA is one that we continue to develop and strengthen so that the recovery work is carried out in a transparent and fair manner for all parties involved. The outcomes I was striving for on this trip were to reestablish the channels of communication and to introduce myself to our stakeholders in the nation's capital. Most importantly, I wanted to guarantee to all that, as a former prosecutor and attorney general, I despise corruption and strongly believe in transparency and responsibility in every single step of the process. I also understand that right now we must regain their trust, and I am confident that this trip was the first step toward reaching that goal. However, I also understand that one trip is not enough, we must follow-through with our promises and follow-up on our requests in order to obtain all necessary funding for Puerto Rico to recover in an effective and resilient manner."
THE WEEKLY JOURNAL: We know that you want to collaborate with the federal administration, but President Trump made negative statements about the disbursement of funds by alleging that Puerto Rico is a corrupt jurisdiction. Nevertheless, the local government has operated without any corruption allegations in relation to the already received recovery funds, while the past week two FEMA employees were indicted for fraud. What would you say to the White House and the federal administration?
GOV. VÁZQUEZ: "We want to be able to demonstrate that Puerto Rico is not corrupt and that in our case one bad apple doesn't spoil the whole barrel. Unfortunately, there are rotten apples everywhere and it is our job to identify and remove them immediately. As fate would have it, FEMA was shocked last week to experience the indictments of one of its top leaders and a former employee. I greatly appreciated that in our meeting, FEMA's Acting Administrator, Peter Gaynor, apologized to me and the people of Puerto Rico for these unfortunate events and was adamant that these two do not represent the 20,000 FEMA employees. To which I immediately expressed that the same should be considered of us. To punish the people of Puerto Rico for the repudiated actions of a few is unfair. We want to show that Puerto Rico can work in partnership with the federal government and comply with all the laws, rules and regulations in order to receive all appropriated funds."
THE WEEKLY JOURNAL: You were Secretary of Justice during Hurricane Maria and now you are the Governor of Puerto Rico. Which lessons have you learned after the worst atmospheric event on a U.S. territory?
GOV. VÁZQUEZ: "Hurricane Maria was a tragedy, nonetheless, we have learned immensely from it. It taught us many lessons which we have already begun to put into practice, especially now that we are in the midst of hurricane season. Almost immediately after the passing of Hurricane Maria, the Puerto Rico government began working on a comprehensive plan covering all state government instrumentalities. The plan's main purpose is making all government leaders aware of all the necessary steps they need to take before, during and after any atmospheric phenomenon. It basically serves as a guide so every agency knows what to do and when. This helps us avoid duplicate efforts and hold responsible parties accountable. Recently, during Hurricane Dorian's threat to the island, our government exhibited a level of preparedness not seen in the past. We had a vast inventory of all necessary materials in the event we suffered damages to our electrical grid; we had enough supplies of water and food to last for a few days; and plenty of stored diesel and gasoline to service the whole island. We also had the huge support of FEMA resources and personnel stationed on the island. Nevertheless, to me, the individual and family preparedness and safety is key and should be a priority. We all learned we should have enough food and water to last at least 10 days, all proper medications and established meeting points for all family members in the case communications fail, among others. Moreover, Puerto Rico demonstrated we are compassionate people and that despite all our suffering, we offered a helping hand to everyone in need and we worked, and continue working together for the benefit of our beloved island."
On the other hand, Secretary Gil pointed out, in an interview with this paper, that although U.S. Secretary Carson recognized the political unrest ended after former Gov. Ricardo Rosselló's resignation, the federal public policy for the island is still the same. HUD is looking for a federal monitor, but Carson doesn't want to reveal the candidate's name to the Puerto Rican officials or when the search will end.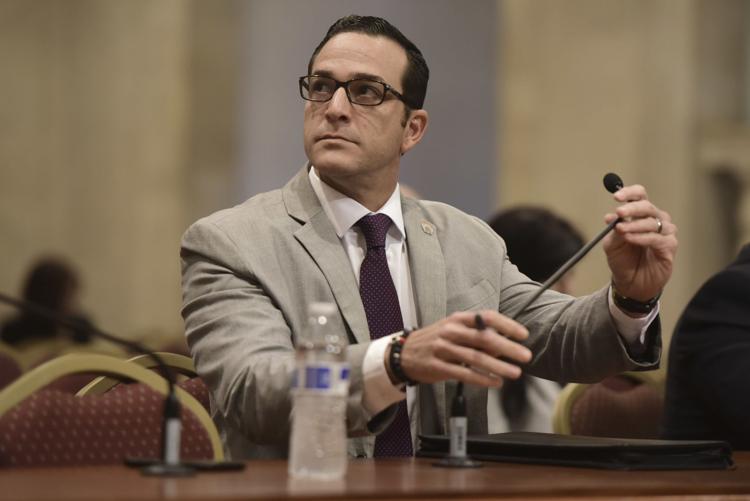 "I don't think it's fair to keep withholding the money just because they don't have the monitor", said Gil to THE WEEKLY JOURNAL after informing that he expressed his opinion to Carson during his last meeting in Washington D.C., to no avail.
"Actually, he [Carson] was not aware that federal officials were indicted and we explained that to him," pointed out Gil regarding the two former officials of the Federal Emergency Management Agency (FEMA) and the former president of Cobra Acquisitions LLC, arrested for bribery and fraud related to the efforts of restoring electricity to Puerto Rico in the wake of Hurricane Maria.
Secretary Gil hopes that the Congressional hearing helps clarify the situation because the government of Puerto Rico is in complete compliance and there hasn't been evidence of any irregularities with the management of funds. Gil also regretted the departure of HUD Deputy Secretary Pamela Patenaude, who worked with Puerto Rico.
THE WEEKLY JOURNAL: How would you describe HUD's and the federal government's treatment of Puerto Rico?
SECRETARY GIL: "In comparison, and based on the same scenario in other jurisdictions that have the same funding, it is a completely disparate treatment. That means that we are being discriminated against for x or y reason."
HUD has authorized about $20 billion in Community Development Block Grant-Disaster Relief funding (CDBG-DR) for Puerto Rico, but the U.S. territory has only been granted access to an initial $1.5 billion on a first tranche.
Last March, HUD approved Puerto Rico's Amended Action Plan appropriating a second tranche of $8.2 billion of Community Development Block Grants for Disaster Recovery (CDBG-DR) funds for the island's recovery after the havoc caused by Hurricanes Irma and Maria almost two years ago. The funds can be used for unmet housing, economic revitalization, and infrastructure. Puerto Rico should also receive another $8.2 million in CDBG-Mitigation funds.