Destination weddings are in vogue, and as with all things fashionable, Puerto Rico aims to be at the front and center.
The Caribbean paradise landscapes overlooking the sea, the colonial architecture of Old San Juan, the green of the mountains and the climate of the tropics are just some of the attributes that more and more couples from abroad are taking into account when choosing to have a destination wedding, according to a local event coordinator, Hayxanair Hernández Sánchez.
"It's amazing to see how more couples choose our island; not only for its natural beauty, but for other attractions that include our history, our geographical location and our festive and gastronomic culture. They are looking for a place where, in addition to their wedding, they can vacation as a family and here they find a complete experience," she said.
An estimated 25 percent of all weddings are now destination weddings, and the estimated spending for this tourism niche market is $16 billion in the U.S. mainland, according to various industry sources.
Wedding tourism refers to couples who, along with their family and friends, travel to exotic destinations like the Caribbean to tie the knot. Couples pay for individualized wedding packages—often paired with a honeymoon package—while guests are expected to pay for their own travel and accommodation expenses.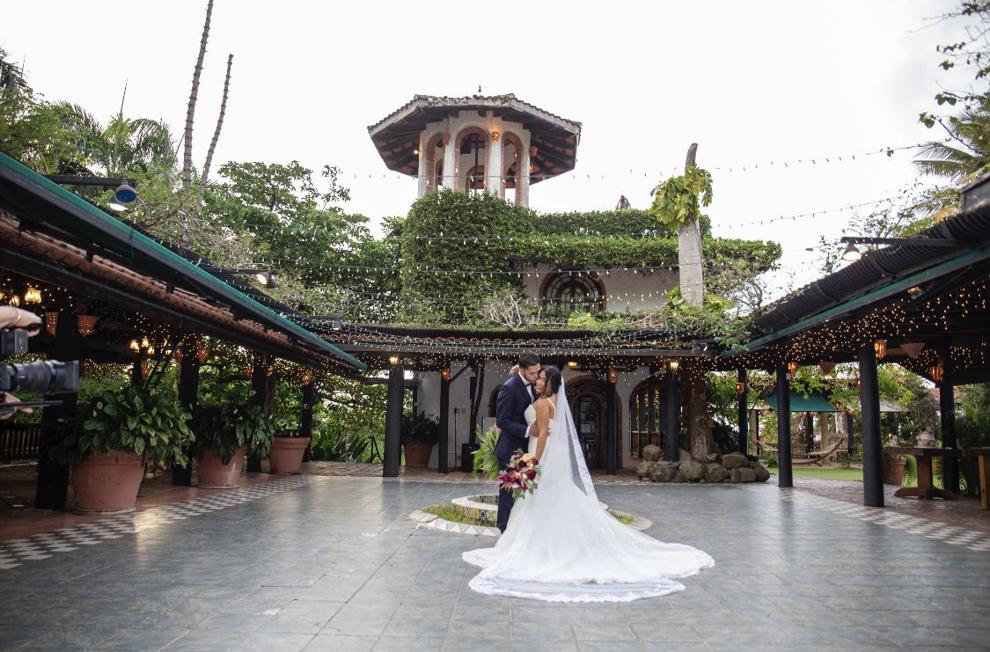 According to Travel Bash, a travel boutique company based in Florida, most of their clients stay for five to seven days at the wedding destination site to maximize their vacation time.
The phenomenon has grown in recent years as a less expensive alternative to traditional weddings. Based on data from The Knot, the "all things wedding" website, a traditional wedding in the U.S. costs nearly $34,000 for a guest list of about 100 people. By contrast, the cost of a destination wedding, which usually has fewer than 50 guests, is less than $20,000, not counting the honeymoon packages.
Thus, assuming Puerto Rico attracts 1,000 of these destination weddings every year, the economic impact would be at least $20 million a year for the island.
Another local event coordinator, María Lugo, said that on a good year, she has had more than 40 destination wedding clients in Puerto Rico.
Both Lugo and Hernández said that business was understandably slow after Hurricane Maria in 2017 but has been picking up steadily. "The vast majority of couples come from the United States. They want personalized service and are very clear in their ideas. Here they have the confidence that everything will be within their reach so they do not hesitate to invest in our island. In fact, the agenda has been so dynamic that we already have weddings and events scheduled for 2021 throughout the island. 2020 is also very active [for destination weddings]," Hernández said.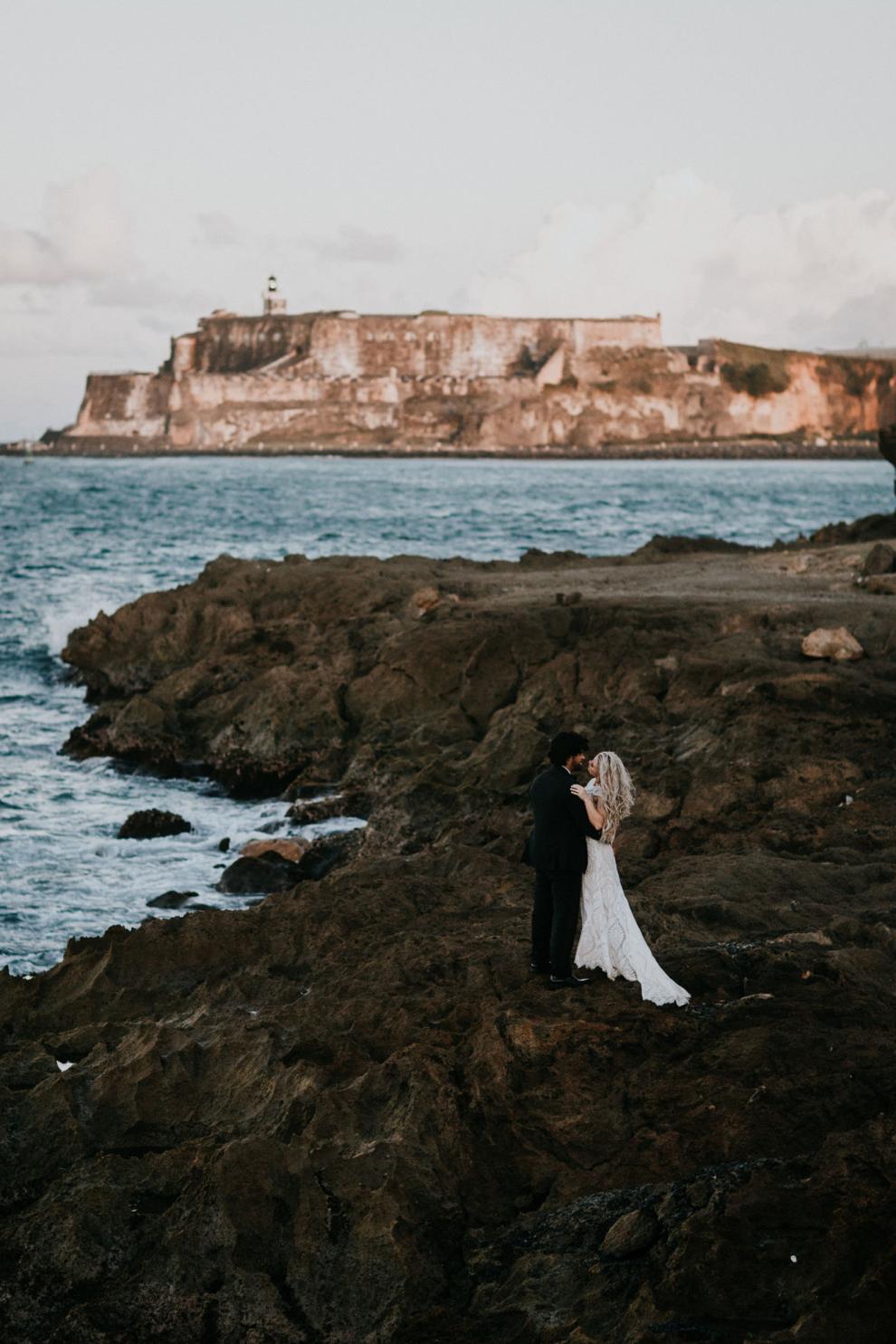 Among her clients' favorite wedding places are hotels such as El Convento, La Concha and the Vanderbilt, as well as other private properties that offer various natural and beach settings in Rincón, Aguada, Río Grande, Luquillo, Arecibo, Isabela, Trujillo Alto and San Juan, among others.
Hernández added that the autumn and winter months are the most popular times for wedding celebrations in Puerto Rico. Due to the favorable climate of the island, in contrast to the cold winter up north, many couples take advantage of the warm temperatures and the greenery of the landscape to get married in Puerto Rico and stay for their honeymoons, she said.
TRYP's New Target Market
With an investment of $3 million, the TRYP by Wyndham Isla Verde hotel has renewed itself and is looking to reach wedding destination clients who want to have the ceremony and reception in the same place, but with different scenarios.
"We completed the remodeling of five meeting or event rooms with capacity for 200 people. The 2,400-square-foot space in the penthouse has as its main attraction its large glass windows. Through them you can see a spectacular view of the Atlantic Ocean," said Consuelo Carrero, general manager of the hotel, who highlighted the service quality of the renowned brand.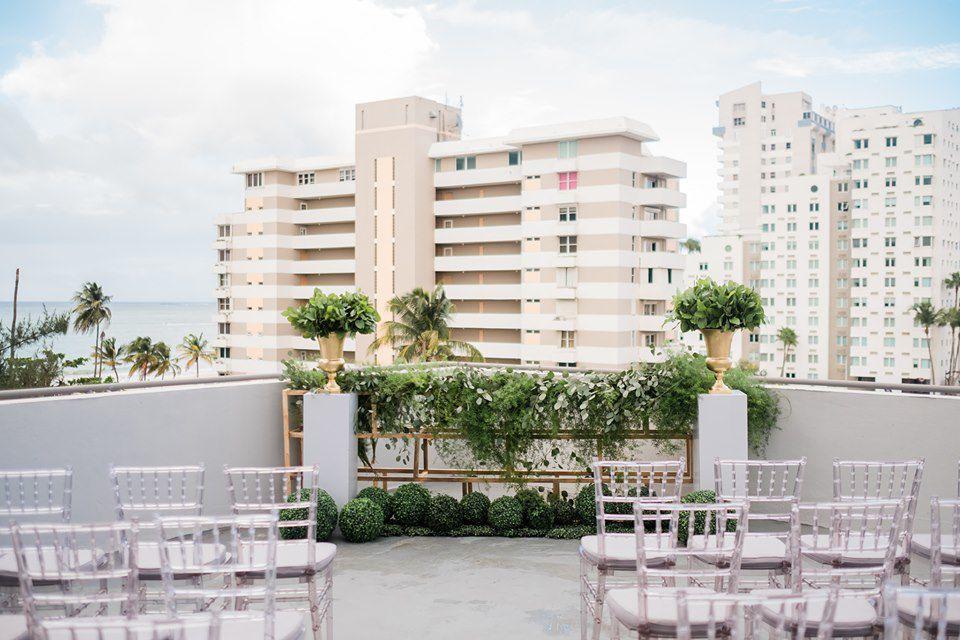 Wedding ceremonies can be held on the fifth floor of the hotel where guests will find a beautiful outdoor terrace, also with a tropical setting, followed by reception activities on the top floor.
"We understand that with this aesthetic investment we have great growth potential. After Maria, the entire hotel industry has had to reinvent itself and return to work with new marketing strategies. We seek to make the hotel more attractive and achieve customer loyalty," Carrero said.
The executive projected an increase of about 50 percent in the immediate income of the hotel by actively promoting destination weddings, as well as other activities. "We've already seen an increase in the demand for social events in these months, although we cannot compare it with last year's, when we had been receiving many clients from FEMA and the [federal] government. We expect a good high [tourism] season in March and April," she added.