Puerto Rico's tourism renaissance is continuing apace, this time among well-heeled travelers.
The island is No. 6 on a "Hot 10" ranking of emerging places with the largest year-over-year percentage increase in fall travel bookings, according to Virtuoso, a global luxury travel network of travel agencies. In Puerto Rico's case, the island has seen a 120 percent jump in luxury travel bookings compared with last year.
The top spot on the list was garnered by Uruguay, which has seen an upsurge of 286 percent, followed by the Maldives (a jump of 171 percent) and Malta (an increase of 140 percent).
Virtuoso said it tapped into its data warehouse of $49.5 billion in travel transactions among its 1,000 travel-agency partners around the world to analyze this fall's best vacation spots for American travelers, based on future bookings. The overwhelming find: travelers want to discover somewhere new, favoring under-the-radar spots, adventurous locales in less-visited countries and more.
The 2019 Virtuoso Luxe Report determined the prevailing travel motivator for 2019 is exploring new destinations, and U.S. travelers are seeking fresh adventures amidst the fairytale castles of Romania, historic sites of Malta and fjords of Norway. Uruguay's award-winning wineries, pleasant climate and adventure opportunities make it a sought-after destination for the season. The Middle East remains popular, with Egypt and Qatar enticing visitors with less-explored cuisines, bustling markets and desert excursions, while Puerto Rico and the Maldives provide beach retreats for travelers focused on relaxation.
Misty Belles, managing director of Global Public Relations at Virtuoso, told THE WEEKLY JOURNAL that luxury travelers are defined as high net-worth individuals.
"In terms of what qualifies us as the leaders in the luxury space, our clients are typically high net-worth individuals—with $200,000 a year in median household incomes and median net worth of $1.75 million. Per a joint study we conducted with YouGov [an international market research firm], the typical Virtuoso client spends $21,534 per year on travel, which is significantly higher than the average affluent consumer who spends $9,897 a year," Belles said.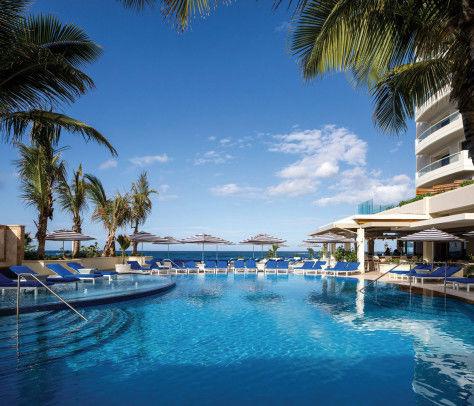 Puerto Rico's Attractions
THE WEEKLY JOURNAL asked Jonathan Phillips, of Cassis Travel Services in Phoenix, Ariz., a Virtuoso agency, about why Puerto Rico has seen a big jump in travel luxury bookings.
"Puerto Rico is trending for her rebirth since the hurricanes. New hotels and restaurants add extra appeal, as do her beaches which have been restored to their pristine former condition. It's a young, vibrant destination with fantastic music, dancing and smiling faces. Puerto Rico is the best of all worlds," he said.
"It's easily accessible from all over the U.S. You can travel to a country that feels like the Caribbean, but you don't need a passport. There's no need to exchange money and English is spoken everywhere. Combine these reasons with the tremendous empathy most of the greater U.S. feels for the people of Puerto Rico, and it's easy to see why more people are venturing there," Phillips added.
Belles agreed. "We initially started seeing people return in support of Puerto Rico following the hurricane devastation. It quickly became apparent that Puerto Rico was giving visitors good reasons to stay, spread the word and even return. With so much of the island rebuilt and restored, it's like a new destination, but with the warmth, flavor and energy that people already know and love about Puerto Rico," she noted.
Belles also said that the island compares favorably with other luxury travel destinations in the Caribbean, such as St. John in the U.S. Virgin Islands and the French Caribbean island of St. Barts.
"Despite being easily accessible from my points within the U.S., Puerto Rico feels like its world's away because of its rich cultural heritage and culture, not to mention incredible cuisine," she said. "One significant distinction between Puerto Rico and other Caribbean destinations is its capital city of San Juan. While sun and sand may be a draw, those looking for nightlife, entertainment, shopping, endless dining options and a chance to connect with Puerto Rico's residents will enjoy having a historical city to explore," she added.
Meanwhile, Belles noted that Puerto Rico's image as a luxury destination has changed over the years.
"Puerto Rico has long served as a gateway to other Caribbean destinations due to the easy airlift. With the development of properties such as Condado Vanderbilt, Ritz-Carlton's Reserve property Dorado Beach and The St. Regis Bahia Beach, you have these beautiful, sophisticated, upscale resorts attracting affluent travelers, making Puerto Rico a luxury destination unto itself," she explained.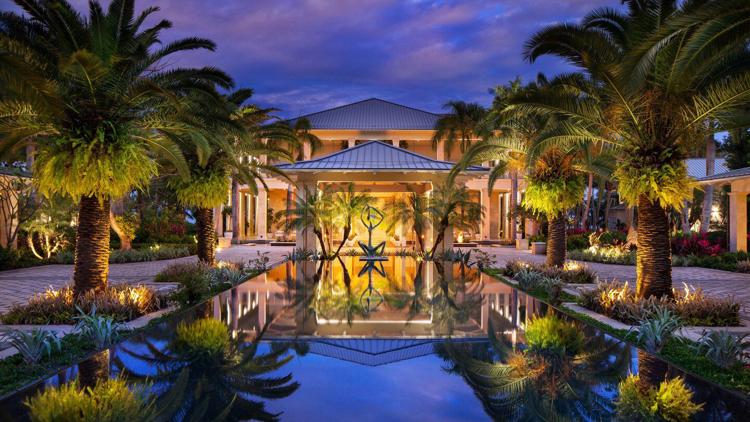 Luxury Travel: Personal, Tailored Services and Experiences
The definition of upscale travelers is more than being able to afford five-star hotels that cost upwards of $400 a night, with opulent surroundings and fancy spas. Belles told THE WEEKLY JOURNAL that these days luxury also means being able to have a more personalized travel, lodging and dining experience.
For Puerto Rico, it may mean staying at the Dorado Beach while enjoying the landscape of the estate's tropical, natural beauty. These well-heeled travelers may also visit the island municipalities of Culebra and Vieques, but aboard a private yacht. For the more adventurous, they can go on an all day, scuba-diving excursions to Isla del Desecheo or Cayo Diablo.
For those staying at St. Regis, it may mean going on a bird watching tour with a naturalist as their guide along the Espiritu Santo trail or enjoying the famed "champagne sabering" every day at 6 p.m.
For guests at the Condado Vanderbilt, it means having their own "pool and beach butler" while soaking up the sun or enjoying an exquisite dinner at the highly vaunted 1919 Restaurant.
All three hotels feature beautifully decorated beachfront rooms, great restaurants and personalized services.
2019 Luxe Report Trends
Virtuoso said these are the top-five trends among affluent travelers this year:
Motivation: Social media's influence is unmistakable. Virtuoso advisors are arranging themed photoshoots characteristic of destinations, such as wearing traditional geisha attire in Kyoto or ball gowns in Venice.
Transportation: Upon landing, VIP airport arrival services that whisk travelers through customs and ease tight connections are growing in demand.
Accommodation: Experiential travelers who have seen it all are craving stays in unconventional accommodations, ranging from treehouses to monasteries.
Recreation: People want to explore through bucket list experiences. Sports fans are asking for tickets to major events such as the Super Bowl and Wimbledon. Art aficionados are inquiring about private tours of various locales.
Conservation: Travelers are expressing interest in animal related experiences. Some request whale watching and viewing rhinos at close range. Some want to stay at the Giraffe House in Nairobi or go dog sledding at the North Pole.
A total of 1,071 travel advisers from Virtuoso-affiliated agencies in North America, Latin America, Asia-Pacific, the Caribbean, Europe, Africa and the Middle East were surveyed for the Luxe Report.