Discover Puerto Rico, the island's destination market organization (DMO), is looking ahead to life after the coronavirus crisis, with a renewed push to highlight the positives of Puerto Rico as a destination to help the tourism sector recover after the latest blow to the industry.
"Puerto Rico has faced its share of crisis in recent years, having greatly affected the tourism industry on the island, yet we have made a comeback every time. This time will be no exception," said Brad Dean, CEO of Discover Puerto Rico.
The DMO recently hosted a virtual industry update regarding the effects of COVID-19 on the Puerto Rican tourism sector and how the organization is going to help to lead the recovery. Discover Puerto Rico shared what the team has been doing amidst the emergency and provided research that has guided specific strategies that will help the island have a quicker turnaround than other destinations, bringing back jobs in this sector that have been affected by the crisis.
"The tourism sector will have a new normal after this pandemic is stabilized and many opportunities will arise. Even though the general sentiment of traveler today is fear, we are confident that Puerto Rico will offer what travelers are looking for when the time is right. With the extreme measures taken by our government early in the crisis, we are better positioned than other destinations," Dean said.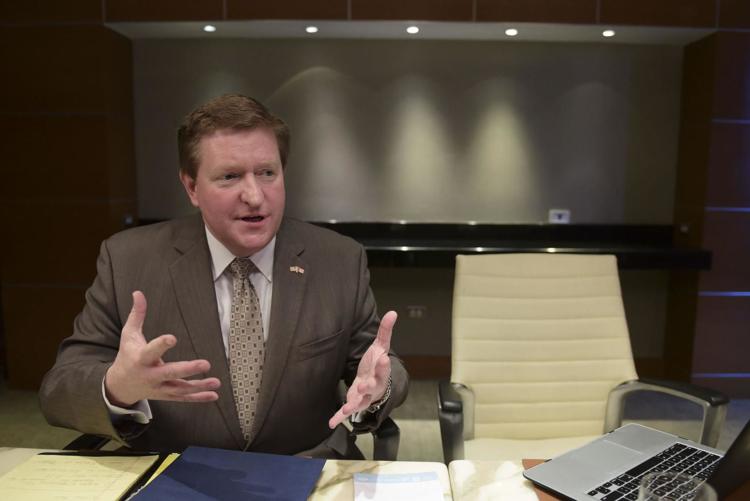 A positive for the island is that Puerto Rico is part of the United States. Hence, the island will be positioned as a safe destination to travel within the United States.
A negative for Puerto Rico is that as an island destination, visitors must arrive by air travel, and many consumers are now leery of traveling on commercial airlines. Another negative is that the cruise industry has been hit hard by the coronavirus crisis and as a home port in the Caribbean, Puerto Rico will have a long road to climb in this area.
There is also a clear connection between air travel and the cruise industry on the island. Of the more than 4 million visitors who come to Puerto Rico every year, an estimated 500,000 visitors are cruise passengers, according to government estimates.
The DMO's research indicates that Puerto Rico's drop in occupancy has been swifter and more severe than the United States' average, seeing -71 percent in Puerto Rico versus -56 percent in the U.S. mainland. Because the island has many luxury and upscale hotels, it is perceived that the impact week-over-week is also higher than the U.S. average, because these hotels received the biggest hit during the initial weeks.
Before the January earthquakes, both leisure and group bookings were ahead of 2019 pace, according to Discover Puerto Rico. Even though there was a decline in the weeks post-earthquake, bookings were running above 2019 until the first week of March, seeing the sharp declines in future bookings in the last two weeks.
Destination Analysts conducted a survey in March, monitoring traveler behavior in response to COVID-19, where 47 percent of respondents said they have decided to do a "staycation" this year, while 36 percent have tentative trips planned for July and August.
In another survey, also conducted by Destination Analysts, 63 percent of American travelers "agree" or "strongly agree" that they miss traveling and cannot wait to travel again. For this reason, Puerto Rico as a destination, should promote the island with more intensity, Dean said.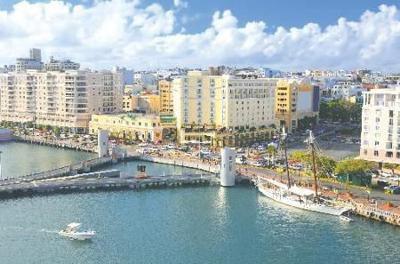 Action Plan to Move Tourism Forward
During the industry update, Discover Puerto Rico's Chief Marketing Officer Leah Chandler, discussed the COVID-19 Action Plan, which was adapted and implemented specifically in early March. The CAP is divided into four phases: Impact, Regroup, Rebound and New Normal.
In the first phase, the DMO shared safety measures put in place by the government, but in a positive light, to position the destination as leading by example and clarify any potential inaccuracies with travelers, media, meeting planners and travel advisors.
In the second phase, which Puerto Rico is in right now, the DMO is delivering messaging and smart activations that allude to the current global circumstances and local mandates but keeps Puerto Rico top-of-mind.
For example, during the weekend of March 27-29, the DMO held a virtual "escape to Puerto Rico" in which people could take salsa classes, learn how to make tropical cocktails and cook Puerto Rican cuisine—all in the comfort of their homes. Other virtual weekends are now being planned.
"We take great responsibility in helping stop the spread of COVID-19, so we're not encouraging travelers to visit us right now as everyone needs to stay safe in their homes. Instead, we want to extend an important part of our culture – our salsa music and dancing, our mixology and our delicious cuisine – to uplift people during these challenging times. We encourage travelers to daydream about our island now and consider a visit later, when the time is right. In the meantime, we're excited to join them in their living rooms for this virtual getaway," Dean said.
In the last two phases of the Action Plan, the organization will utilize research to guide marketing efforts and timing and drive immediate travel messages.
"It is crucial for us to keep our destination top-of-mind amidst the new realities. This is the time to get creative and push newsworthy content to keep Puerto Rico in consumers' consideration despite the current travel limitations. If people can't go to Puerto Rico, we will bring Puerto Rico to them," Chandler said.
After the crisis is over, Discover Puerto Rico plans to aggressively re-enter the market with revised messaging to drive awareness and keep Puerto Rico top-of-mind. The DMO is now developing a new campaign, which will drive awareness, inspire the audience in this time of uncertainty, incite immediate action and generate demand, she indicated.
In the MICE (meetings, sales, conferences and exhibitions) and leisure sales, the DMO team presented efforts including engagement and customer acquisition. Their focus is on postponing bookings instead of canceling, re-booking canceled reservations and giving rewards through loyalty programs, points and airline miles.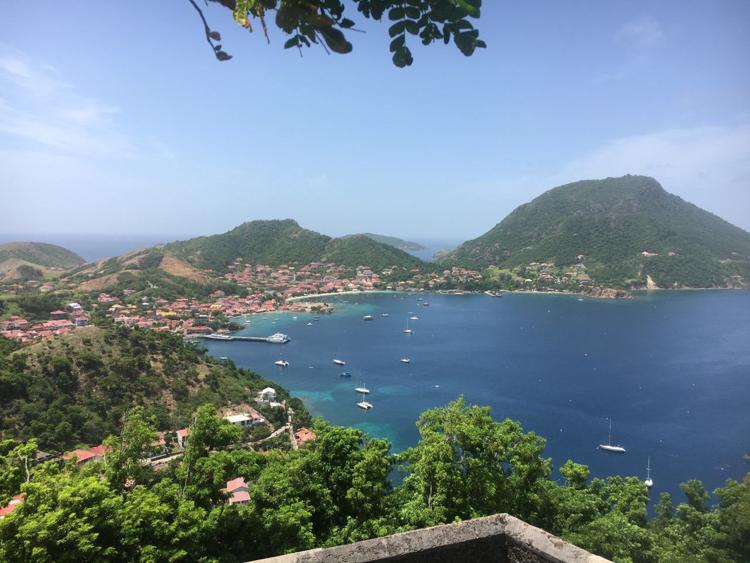 Tourism Woes in the Caribbean
The Caribbean is highly dependent on tourism and the coronavirus crisis is also having an impact on other islands in the region.
According to preliminary data from STR, a U.S. company that tracks data on the global hospitality industry, hotel occupancy rates in the Caribbean have dropped dramatically since mid-March.
STR reported that in the week ending March 14, hotel occupancy in the Bahamas dropped to 70.4 percent, compared with the same period in 2019. Puerto Rico saw a drop in occupancy to 61.2 percent.
During the week ending March 21, hotel occupancy in the Bahamas dropped to 22.1 percent, STR reported. For the week, Barbados was among the few islands in the Caribbean that reported an occupancy rate above 50 percent.
The region is also preparing to position itself as a destination after the coronavirus crisis is over.
The Caribbean Tourism Organization has signed an agreement with Euromonitor International, a global market research firm, to help with members in their future tourism planning. The collaboration agreement with the London-based firm will provide member countries with data and insights to identify future trends, statistics and analysis on industries, countries and consumers.
Euromonitor International provides high-quality information and expert analysis on factors shaping tourism in different countries and economies, such as socioeconomic data and traveler profiles. As part of the agreement, CTO members will receive access to relevant information about the travel landscape globally, such as market disruptors, latest trends and impactful scenarios like the coronavirus pandemic.
"Our partnership with Euromonitor International expands the range of data and research available to our member countries which they can use to inform the development of their national tourism strategies," said Faye Gill, the CTO's director of membership services.