A way forward to reopen tourism in Puerto Rico, with health and safety protocols in place, would be to have universal COVID-19 testing for all arriving passengers at Luis Muñoz Marín (LMM) International Airport, according to a newly published white paper by the Foundation for Puerto Rico.
The cost of such an endeavor would be about $51 million over the 12-month period from May 2020 to April 2021.
The research posits that passenger arrivals at LMM airport would rise steadily from around 80,000 a month in May 2020 to over 315,000 people by April 2021, as travel restrictions ease and the coronavirus epidemic is controlled.
With each visitor directly contributing more than $700 to the local tourism economy, the investment in testing would lead to an estimated $56 million in monthly spending in the local economy in May 2020 and steadily increase to $220.5 million in April 2021, according to calculations by THE WEEKLY JOURNAL.
"Testing should be considered as an investment in our citizens' health and overall economy, not just the visitor economy, but for purposes of comparison, assuming normal travel would not otherwise resume until 2021, as many as 60,000 — 80,000 jobs can be lost. Every arriving visitor directly contributes $700+ to the visitor economy.
"Restoring 10,000 daily visitors by the fall of 2020 translates to $200+ million in monthly direct spending. In comparison, the costs of testing arriving passengers at LMM airport are low," states the white paper, "An Airport Biological Model for Puerto Rico."
The research also assumes that the cost of a COVID-19 test is $20 per unit. According to recent data released by the U.S. Medicare program, the COVID-19 test developed by the Centers for Disease Control and Prevention (CDC) costs $35.92 per unit, while the average price for commercial tests is $51.33 per unit.
The white paper posits that "the cost of testing is expected to drop as production scale and availability increase."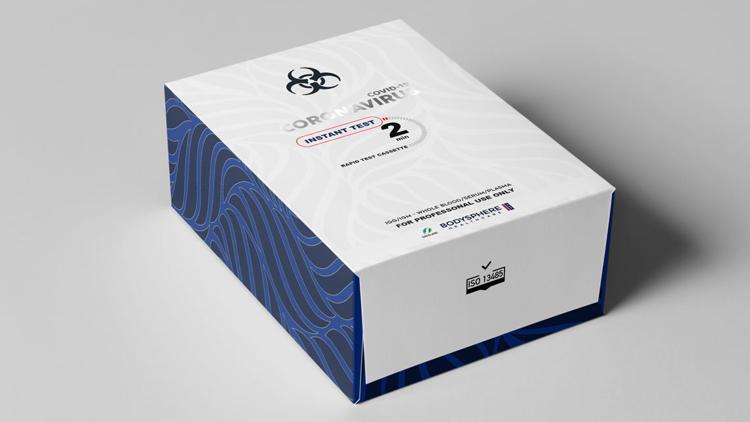 As reported by THE WEEKLY JOURNAL, the idea of universal COVID-19 testing at LMM airport is at the core of the Biological Barrier System that the Foundation for Puerto Rico recently proposed.
Aware of the need to maintain health controls and at the same time allow an economic reopening on the island, the nonprofit organization said universal testing at the airport presents a way forward for Puerto Rico.
A biological barrier is a system designed to identify and stop the spread and spread of potential viruses at a specific destination. The biological barrier, as defined, consists of a variety of testing methods, contact tracing, quarantine measures and legal or regulatory requirements that travelers arriving in Puerto Rico through the LMM — and at future points of entry and exit — must comply.
Puerto Rico has been recognized as an example of prevention by taking the strictest, quickest and earliest health measures, compared to any state in the U.S. mainland. This series of actions has reportedly allowed controlling the accelerated spread of COVID-19 on the island, indicated the Foundation for Puerto Rico.
But because of these strict emergency measures, the already battered local economy has taken another hit and tourism is forecast to be the sector with the highest financial losses and job layoffs due to the coronavirus crisis.
However, considering how and when to start reopening Puerto Rico's tourism-related economy, the same characteristic that has caused complications in the past — being an island — becomes a potential opportunity, according to the Foundation for Puerto Rico.
"Given the situation of being an island, we are one of the few places in the world where we do not have vehicular traffic [entering Puerto Rico], and therefore, we have the advantage of being able to control our barriers to ensure that the flow of passengers to Puerto Rico consists of healthy visitors. This is done by requiring that all passengers or residents who enter the island go through a screening protocol from the moment they arrive at the airport," said Jon Borschow, the CEO of the nonprofit.
As such, he recommended that this protocol should include the integration of rapid molecular testing, effective contact tracing using technology support, and an "advanced" quarantine system for infected passengers.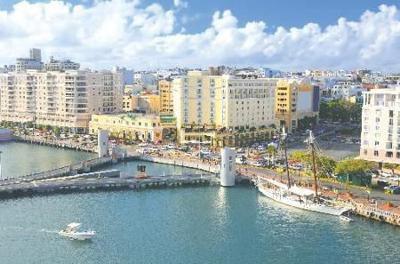 Yearning to Travel Again
Research indicates that many Americans are planning to travel during the summer months, with a focus on domestic travel. This would include staycations and regional travel. Through research conducted by Destination Analysts, consumers said they are looking to relax on a beach or in remote spaces that connect with nature, which positions Puerto Rico in a product advantage.
At the same time, the travel industry, including major airlines like JetBlue, which serves Puerto Rico and the rest of the Caribbean, are expecting family visits and leisure travel to bounce back before business travel.
Since Puerto Rico is a U.S. territory and considered domestic travel from stateside destinations, Discover Puerto Rico, the island's destination marketing organization, is projecting the "Enchanted Island" as a safe destination.
"What consumers do want to see are reassurances that their health and safety are being taken into consideration. Especially important for a return to travel to Puerto Rico is how consumers feel about safety measures being implemented at airports and by airlines. More than half say temperature checks at airports would make them feel safe, with nearly two-thirds looking for increased disinfecting measures on airplanes," said Alisha Valentine, director of Research and Analytics at Discover Puerto Rico.
Hotel Safety Also Key
Safety measures in their accommodations is also important for travelers.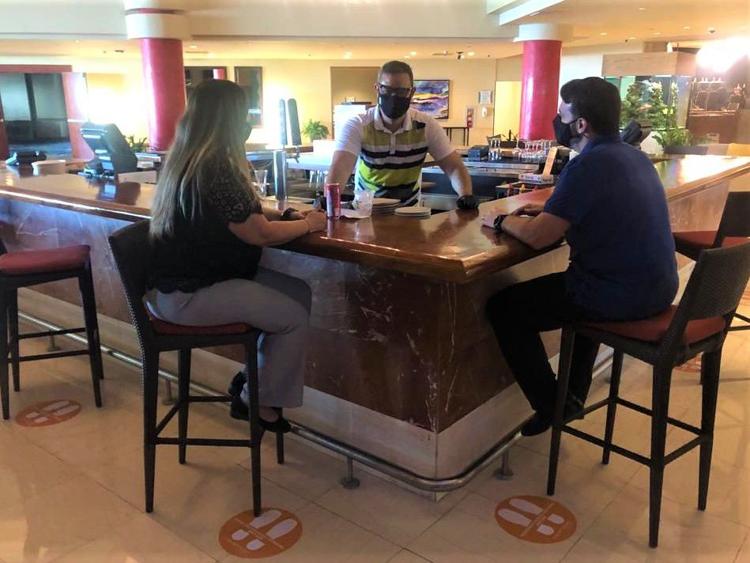 "The hotel industry is active and in alliance with international chains that have developed and are implementing protection protocols for staff and guests. Some of the measures include COVID-19 testing for employees, stricter, more frequent and more thorough cleaning standards, as well as the reduction of physical contact at check-ins, in purchases at the hotel or when opening room doors. Many of these measures are already part of the hotels' protocols," said Federico Sánchez, CEO of Interlink, a hotel and real estate developer.
"We are ready to receive visitors when the demand begins to arise," he added.
A case in point is the firm International Hospitality Enterprises (IHE), which manages six hotels and two casinos on the island and recently announced its safety protocols to deal with the Covid-19 pandemic and ease travelers' concerns.
"The health and safety of our employees, customers and suppliers is a priority, and for this reason we are complying with the highest standards that govern our industry. In the face of the Covid-19 pandemic, we created a Working Committee made up of the general managers of our six hotels and two casinos… and developed a comprehensive manual on the protocols to be observed in our hotels and casinos, " said IHE President José M. Suárez.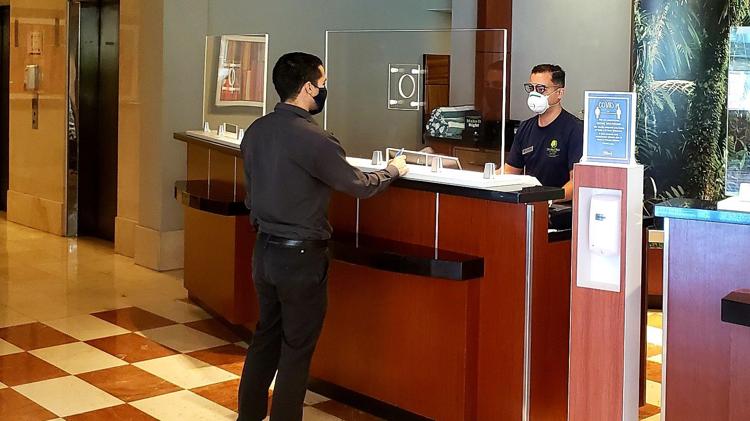 The manual was developed using the multiple recommendations of international hotel chains such as Marriott International and Hilton, as well as organizations such as the American Hotel & Lodging Association and the CDC, he noted.
The safety protocols include:
• Noninvasive temperature checks for all guests and employees at all hotel, casino and employee entry points. Anyone with a temperature above 103 degrees Fahrenheit will not be allowed entry.
• Social distancing of people staying at least six feet from each other will be followed on the property, including restaurant tables, slot machines and other public areas.
• Hand sanitizer dispensers will be available in key areas such as guest reception, lobby, restaurant entrances, casinos, elevator landings, etc.
• All employees are required to wear masks. Guests are required to wear masks "whenever possible," such as in public areas.
• The frequency of cleaning public spaces and common areas has been increased to at least once per hour.
• Guest rooms will be thoroughly cleaned, with an emphasis on "high touch" items such as TV remote controls, toilet seats and handles, water faucets and light switches.
"These protocols will be carried out with great diligence to provide security and confidence to all our visitors. We cannot allow anyone to relax with these rules and become a risk to our health and that of those who visit us," Suárez said.
The company manages the following hotels on the island: the Condado Vanderbilt Hotel, La Concha A Renaissance Resort and Casino del Mar, El Convento Hotel, Best Western Condado Palm Inn & Suites, Doubletree by Hilton San Juan, Courtyard by Marriott Isla Verde Beach Resort and Casino del Sol, Serafina San Juan and STK San Juan.