Puerto Rico has touched bottom and there's nowhere to go but up.
That is the message of Silvio López, president of the Puerto Rico Mortgage Bankers Association.
"In Puerto Rico, it is easy to point the finger and blame. It is difficult to accept our own personal responsibility. But I am optimistic because even with what has been happening in Puerto Rico, the volume of mortgages has been going up," he said during the Puerto Rico Association of Realtors' annual conference.
López, who is a senior vice president at Banco Popular, outlined the travails of the real-estate industry in the past 14 years. By way of comparison, he said in 2005, there were 11 commercial banks in Puerto Rico and 50 mortgage banks. To date, there are five commercial banks, 21 mortgage banks and, with the sale of Scotiabank Puerto Rico to Oriental Bank, there will be four commercial banks on the island.
He also noted that in 2005, about $11.2 billion worth of mortgages were transacted in Puerto Rico, while last year there were just $1.7 billion. This represents a whopping decrease of 82 percent in 14 years. "We have received a really big blow," he said.
However, the real-estate market is moving in the right direction, López said to realtors. And it's not just in the well-known areas of Condado, Dorado and Old San Juan. "Real-estate prices have increased dramatically [in these areas], but that's another kind of animal. I also mean in regular neighborhoods. I have seen buyers paying above the appraised value. The market is stable and values are going up," he noted.
López said Banco Popular, the main bank in Puerto Rico, serves just over 60 percent of the mortgages in Puerto Rico.
Contrary to some local media reports, property foreclosures have not gone through the roof in recent years, he explained. In 2016, there were 5,500 property foreclosures islandwide; in 2017 there were 3,700; and this year, the projection is similar, he noted. "Property foreclosures have also stabilized and despite most Puerto Ricans having low incomes, our homeownership rate is about 69 percent, one of the highest, if not the highest, compared with other countries." In fact, he said Puerto Rico's home ownership rate is higher than that of the United States and Germany.
Still, there are challenges that need to be dealt with. For example, López said that "the biggest challenge, what we have heard on the street is that buyers cannot find properties. So, there are tremendous opportunities out there."
This is another sign that investors, primarily from the U.S. mainland, "are waiting in the sidelines to see what happens to Puerto Rico. We need to instill confidence and we need to improve the economy," he said.
Another challenge López mentioned is that the number of condos that have Federal Housing Administration (FHA) certification for the federal loan program has dropped from about 700 several years ago, to just 135 today. The FHA certification is important because without it, homeowners cannot buy or refinance properties in that condominium with federally guaranteed loans, including FHA and reverse mortgages.
In others words, these buyers have more limited financing options, thus restricting affordable housing opportunities for many people.
Gap Between Affordability and Availability
The same issue was also highlighted by Emilio Colón Zavala, president of the Puerto Rico Builders Association. "Most people can pay mortgages of $99,000 [for their properties] but what is available are properties of between $150,000 and $159,000. There is a gap in accessibility," he said. "We need to close that gap. For example, with the change in demographics, do we really need homes of three to four bedrooms? Why not smaller properties?"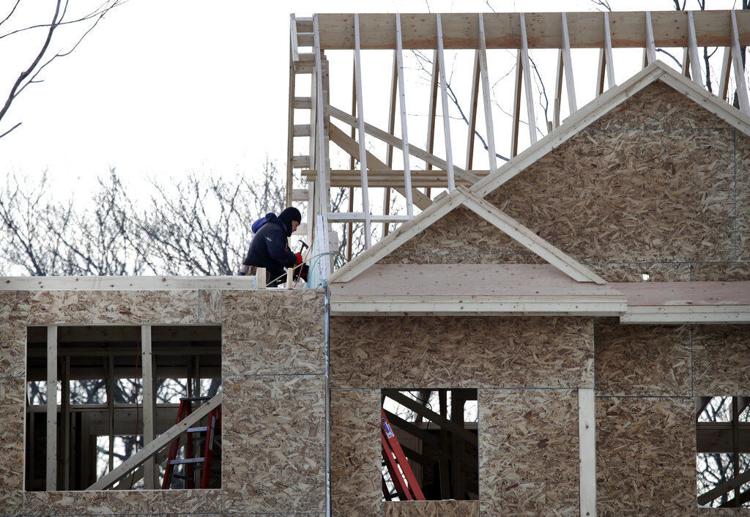 The industry is aware of the demographic challenges and is responding, he said. "There is demand, but households today are smaller and they are aging. This requires different needs and services." As the population continues to age, there will be increasing need for housing that is friendly to the elderly.
Gone are the days with two-parent families and several children. Today, many households have no children, or perhaps one child, while others are comprised of single, aging residents.
"We are designing new spaces that are termed universal design, which improves accessibility. This is about more than resiliency because we also have to deal with the construction code and adapting ourselves to the tropics and climate change," Colón explained.
According to the AARP, universal design in housing includes having wider doors and entryways so that the properties are wheelchair accessible, have a "no step" entrance and all living space on one floor, among other features. The intent is for general utility and market appeal to all sectors.
In terms of resilience, Colón said the industry must focus on mitigating hurricanes and flooding, as well as using "green building" features. "Why do we use potable water for toilets? Does this make sense? Why not seawater? Let's look at what other jurisdictions have done. In the U.S. Virgin Islands [USVI], properties collect rainwater. They need to do that. Necessity is the mother invention."
In fact, at least 80 percent of Hong Kong residents has been using seawater to flush toilets since the 1950s, since the city has scarce freshwater resources, just like the USVI. According to the Chemical and Engineering News website, salty wastewater is less toxic than potable water.
"As coastal populations and water demand rise, this idea may become more attractive elsewhere, though some researchers have worried about the release of potentially toxic by-products to coastal areas from treating seawater with chlorination. To the contrary, a [2015] study suggests that the practice not only helps conserve freshwater but also may protect wildlife in marine ecosystems," the website said.
Based on the association's data, in terms of demand, their biggest need is for properties under $150,000 in value, followed by properties of several million dollars each. This high-end luxury market is being fueled by Act 20/22 investors who must buy properties in Puerto Rico, as part of amendments to the laws. "This is important because it requires a stronger commitment to Puerto Rico," Colón said.