The latest survey data from Destination Analysts has found that the vast majority of Americans are ready to travel again, as COVID-19 vaccinations continue across the nation.
"About two-thirds of Americans are highly open to travel inspiration right now and the number of Americans actively dreaming about and planning travel reached a 2021 peak at 77.7 percent. A 2021 record 33.6 percent researched travel ideas online in the last week, while another record 17.8 percent made travel reservations or bookings," said the company in its recent travel update.
In terms of when Americans will go traveling, July continues to strengthen as a peak month for travel, as one-third of American travelers now report at least tentative trip plans for that month. Travel also looks to continue this fall, as nearly a quarter of American travelers say they have trips planned for September and about 22 percent have at least tentative plans in October, according to Destination Analysts.
However, when asked the likelihood that the U.S. will experience another COVID surge in 2021, 53.8 percent of American travelers said that this was indeed likely—an anticipation strongest in the Midwest and among older travelers.
On average, though, American travelers believe the United States is 52.6 percent back to normalcy right now. Nearly half believe their life will be back to "normal" by September.
The survey of more than 1,200 American travelers was conducted between April 2 and 4.
The overall optimism of the latest Destination Analyst survey is helping to buoy up the local travel industry. From hurricanes, to political unrest, earthquakes and a global pandemic, Puerto Rico's tourism industry has clearly been challenged in recent years.
These experiences have paved the way for the island's tourism leaders to develop recovery strategies and plan for crisis preparedness, helping Puerto Rico's visitor economy to rebound time and time again, following adversity. These experiences and the lessons learned were some of the topics of discussion during a recent virtual panel sponsored by Discover Puerto Rico, the island's destination marketing organization (DMO).
"There is nothing more critical than learning from the challenges COVID-19 has presented for our industry, and sharing them for the global travel and tourism community to collectively look to the future with takeaways that help lay a foundation for recovery," said Brad Dean, CEO of Discover Puerto Rico.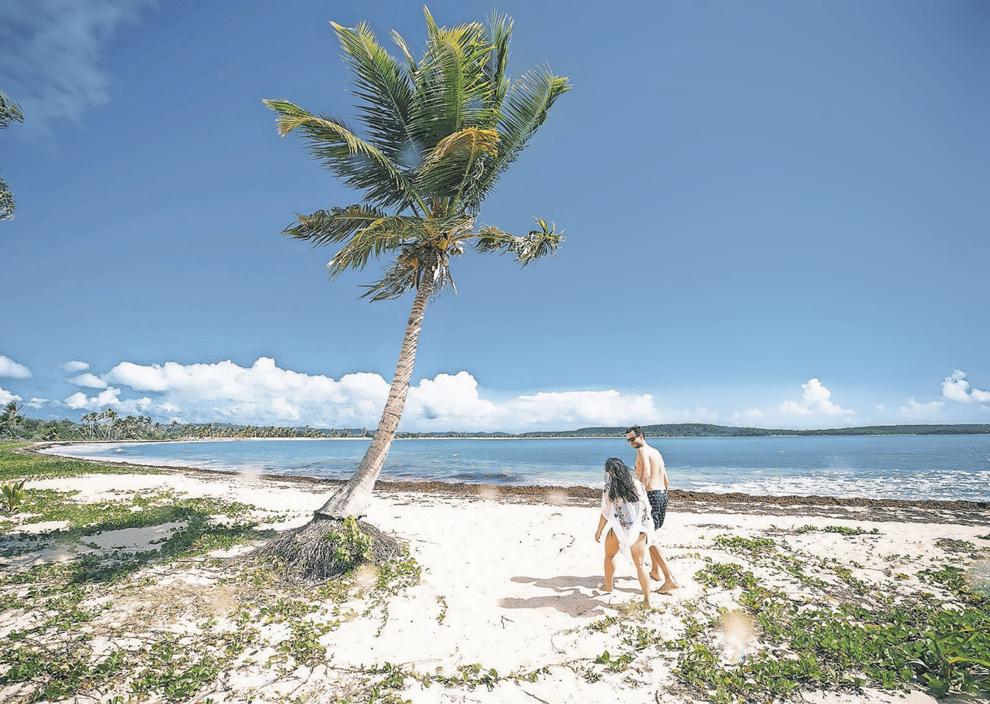 Lessons Learned From COVID-19
Key themes shared by the panelists included the importance of crisis preparedness, with scenario planning as a critical tactic implemented by the Cruise Lines International Association (CLIA), Marriott International and Discover Puerto Rico. "Regardless of how up-to-date your crisis manual is - without scenario planning and debriefing after crises to enhance and build upon those learnings, you have nothing," said Anne Madison from CLIA.
Transparency, constant communication and agility also reigned supreme as priorities during the pandemic, and something each panelist shared should remain in the future. "Communication, adaptability and responding with real, relevant and timely information was the best thing we could do" said Don Welsh, president and CEO of Destinations International, whose organization held 64 webinars during the pandemic's peak to provide crucial information to the global industry.
Data and research equally remain at the center of the panelists' organizations as they look to the future. CLIA, for example, increased frequency of sentiment tracking to better understand message resonation, while economic data demonstrating the impact of cruising was also utilized at key moments in time.
Diana Plazas of Marriott International specifically highlighted the use of digital tools to gather research, inclusive of how the global hotel company is leveraging their mobile app to hear from guests. "This is here to stay," she said.
While strategies and tactic implementation varied among the speakers, an overarching agreement of the travel industry's future – despite uncertainty – remained clear. "Travel is part of the human DNA… nothing can replace the real experience of travel," said Welsh, who shared the insight that even amid the pandemic's height, many people still planned trips understanding that they would be cancelled.