Whether you are driving in San Juan, Caguas, Toa Alta or Añasco, we can all agree that most of Puerto Rico's roads are in dire need of repairs. Uneven pavements, potholes galore, lack of street signs, recurrent flooding during heavy rains, and many dark roads at night mean that driving is a challenge for most local residents.
It may be hard to believe, but it has been nearly four years since Hurricane Maria devastated the island and its infrastructure, and yet government officials are still attending to much of these damages.
The good news is that help is on the way, as the federal government continues to allocate millions in transportation funds to help Puerto Rico, as well as the 50 states, improve the nation's vital transportation infrastructure.
The much-needed funds and construction work will also be a boon for the local economy.
The island's Transportation secretary, Eileen Vélez Vega, confirmed to THE WEEKLY JOURNAL that the agency known as DTOP by is Spanish acronym, is hiring local companies as subcontractors for its multiple reconstruction projects, thus rebounding positively on the local economy.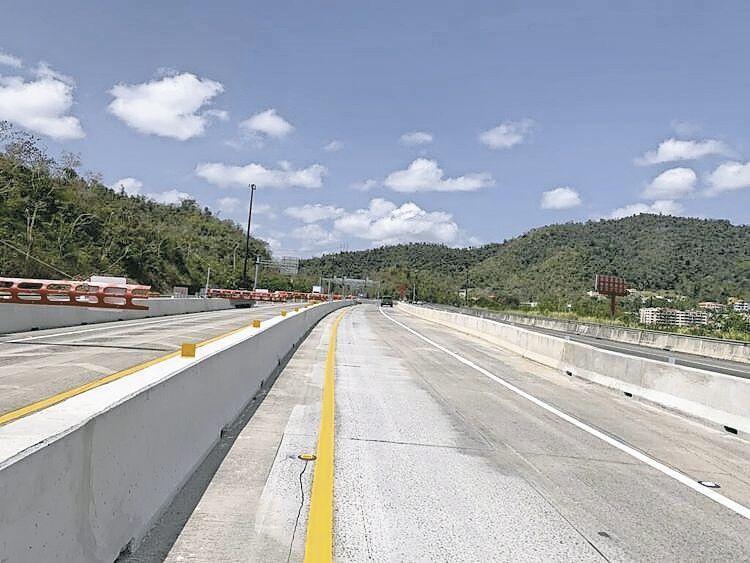 Earlier this month, the Federal Emergency Management Agency (FEMA) announced another round of $299 million to rebuild the island's roads and bridges. Regarding this recent allocation, the secretary reported that there are 100 projects islandwide for permanent works, for which 22 local companies were subcontracted through a Request for Proposal (RFP) process to submit their respective design bids.
"The other projects are being designed. The other funds remaining to be obligated include the two categories: design projects and projects ready to begin construction," she stated, adding that $13 million have already been identified for projects that do not require a design.
Vélez acknowledged residents' concerns about the slow progress of reconstruction work, as many roads were severely damaged by Maria in Sept. 2017, but she stressed that the agency did perform emergency works as part of the recovery stage, such as setting up road signs, security fences and reflectors, as well as addressing landslides.
"Projects have already been started. I can tell you, for example, the project for Highway 770 in Barranquitas, which is a bridge that was affected by Hurricane Maria," Vélez affirmed. "In the coming weeks, the bidding will be coming out for this project to begin the construction."
The secretary said the agency is committed to improving the island's transportation infrastructure with "safe and well-maintained roads."
Represents an injection of over $2.4B to municipal governments
Landslides, which are a top priority for DTOP, are particularly time consuming because of bureaucratic processes. For instance, obtaining the appropriate permits to begin the necessary work if the landslide reaches private property or if the agency has to enter private property to acquire the land, explained Edwin González Montalvo, executive director of the DTOP's Road and Transportation Authority (RTA).
Moreover, roughly $150 million of the nearly $502 million in FEMA funding for transportation were applied to emergency projects, which provided temporary relief to road infrastructure affected by the 2017 hurricane. González clarified that the RTA transferred $241 million of its approved funding to the Eastern Federal Lands Highway Division (EFLHD) - a branch within the Federal Highway Administration-, while the remaining $260 million are to be used by the RTA.
"Of those $260 million that the [RTA] has, $237 million have already been obligated and $23 million remain to be obligated. And of the $237 million that are already obligated, $178 million have been disbursed," he said.
While the executive director noted that the EFLHD has lagged in executing reconstruction projects, he assured that "we have been in constant communication with them and they were given instructions to carry out several of these projects." Some of these include "several bids," he said, such as those to provide signs along roads PR-52, PR-53, and PR-1, 2 and 3.
As for President Joe Biden's titanic infrastructure plan, González affirmed that it would boost the RTA's annual budget from $238 million to roughly $340 million, according to the information collected during his meetings with Resident Commissioner Jenniffer González and the Puerto Rico Federal Affairs Administration in Washington, D.C.
The increase would allow the entity to redistribute its budget to different segments that have been postponed for insufficient funds. "In other words, if there were projects that we could not fulfill because the funds were limited, now one can move that money to be able to carry out the necessary projects," he asserted.
More FEMA Funds Allocated
FEMA announced that to date, the federal agency has obligated nearly $299 million to DTOP to repair damages and optimize state roads and bridges across the island. This includes nearly $92 million approved during 2021 to address infrastructure in nearly 30 municipalities. The obligations represent permanent work projects to address over 250 damaged areas across Puerto Rico's roads and bridges.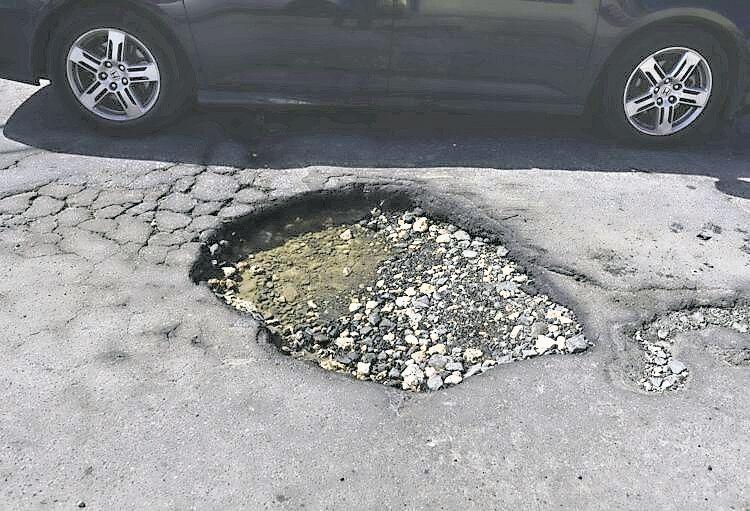 An element that deals with highway safety is the replacement and installation of thousands of road signs that were affected by Maria. To that end, FEMA earmarked over $28.3 million for a project to replace signs on 238 highways in Puerto Rico, extending 496 miles from San Juan to Aguadilla.
DTOP reported that over 300 signs and poles have been removed, while the installation of signs and plaques exceeds 3,000 units. The installation of signs in the Ponce and Guayama regions will begin soon, while the manufacturing of signs for the Humacao region continues. The production of road signage represents a positive impact on the manufacturing sector, since some are made by contractors in Humacao, Guayama, Mayagüez and Ponce.
In addition, over $3.5 million was allocated to repair several roads in the central part of the island. This obligation includes $1.8 million to rebuild three segments of PR-612 in Utuado, including a three-span bridge that suffered severe damage and serves as the main road for residents of the Don Alonso and Caonillas Abajo neighborhoods. It also includes $1.6 million to repair nine segments of PR-531 in Jayuya.
Likewise, over $4.7 million was allocated to DTOP to repair several sections of PR-742 and PR-738 in Cayey. Furthermore, repairs will be completed on the PR-7731 Road in Cidra which provides access to main roads and businesses for about 9,000 residents of the Carite, Vegas, Montellano and Quebrada Arriba neighborhoods.
As of March 2021, work on 42 transportation projects was already underway on the island, with an estimated investment of $108.7 million, according to government officials. Among the municipalities benefiting from these road repairs were Jayuya, Yauco, Maricao and Barranquitas.
As per an executive order signed by Gov. Pedro Pierluisi in March 2021, construction crews working on projects that are funded by the federal government now receive a minimum salary of $10.95 an hour. Puerto Rico's minimum wage rate is $7.25 an hour, which is the same as the federal minimum rate.
Invest in America Act
Meanwhile, President Biden continues to tout his gigantic infrastructure plan and social services support for families, especially during the coronavirus pandemic, saying they would bolster economic growth and help the middle class. Speaking at the White House, the president called his plans a "blue-collar blueprint for building an American economy back… This is the best strategy to create millions of jobs and lift up middle class families, grow wages and keep prices affordable for the long term," as quoted by The Associated Press.
Agency in the process of outsourcing a desirability and convenience study
H.R. 3684 Invest in America Act was passed in the U.S. House on July 1, by a bipartisan vote of 221-201. The bill is a $715 billion surface transportation reauthorization and water infrastructure bill, with more than $44 billion added during the amendment process to make even greater investments in infrastructure, including all-electric vehicles (EV) charging and passenger rail grant programs, among other additions.
"The American people are sick and tired of potholes, getting stuck in traffic, delayed buses and slow trains, lead-tainted pipes and sewers that back up— the result of decades of underinvestment in our infrastructure, our communities, and our future. The good news is that this is an American problem America can fix," said House Committee on Transportation and Infrastructure Chair Peter DeFazio (D-OR).
The bill has moved on to the U.S. Senate, which is evaluating its own version of the measure.
The U.S. House bill included "transit specific" allocations across the nation. For Puerto Rico, an estimated $52.4 million local transportation projects were included. Among them are extending Avenida Ángel Castro Pérez (PR-122) between San Germán and Lajas; work on road connectors between Gurabo and Trujillo Alto; and various improvements on PR-2 (kms 9.0 and 10.0) PR-6 (km 0.0 to 0.3).