The Institute of Puerto Rican Culture (ICP by its Spanish acronym) has graduated more than 50 local artists from its 'Cultural Factories,' a program which aims to address the financial struggles of this sector of the population.
These 'Cultural Factories' are designed to teach participants how to improve their financial management and marketing skills so that they may boost sales and be able to rely on their art as their main, if not only, source of income.
THE WEEKLY JOURNAL interviewed Jessabet Vivas, director of the ICP's Cultural Promotion Program of Popular Arts and Creative Industries, who welcomed the opportunity to share more details about this project.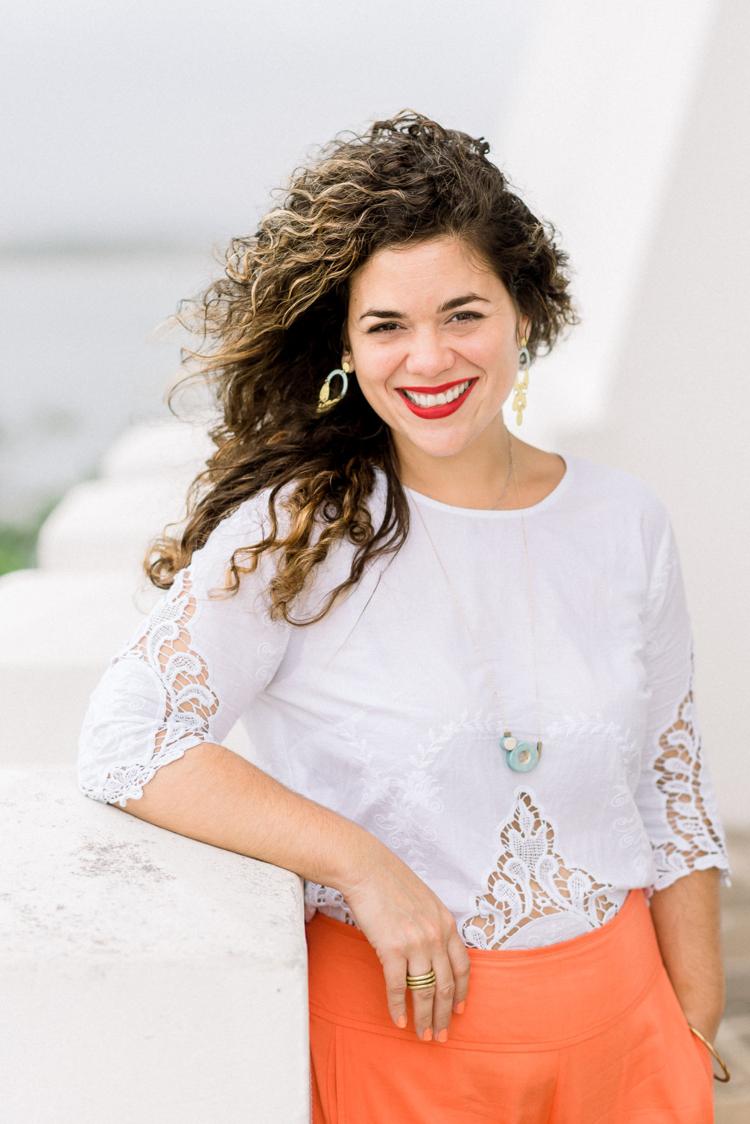 Vivas affirmed that these classes seek to fill the gap missing in educational art institutions.
"The artistic community does not usually receive this type of training in their educational institutions. These schools do not offer artists and musicians the opportunity to enroll in courses of this nature," she commented.
The end result is that artists, regardless of whether they receive formal academic training or not, generally have underdeveloped managerial skills.
Vivas warned that this issue "results in many problems because artists often end up creating projects that are not as successful as they could be, or they simply do not earn the money they should."
"The 'Cultural Factories' emerged from an identified need to strengthen skills in areas pertaining to project management, workgroups, financial administration, how to market their product, how to identify the segment of clients to which their cultural offer is the most attractive and how to establish the mechanisms to reach those clients," Vivas explained.
This program is the result of a collaboration between the ICP and the Puerto Rico Trade & Export Co. It also entails an alliance with Grupo Guayacán, a non-profit organization dedicated to advancing entrepreneurship on the island; and Parallel18, a startup assistance program established under the P.R. Science, Technology & Research Trust.
In addition, the program is supported by different members of the local entrepreneurship ecosystem. Vivas stated that this helps participants take advantage of pre-existing initiatives they may have been hesitant to partake in, but that are "highly beneficial."
'Cultural Factories' are financed through federal funding, with each edition requiring roughly $25,000.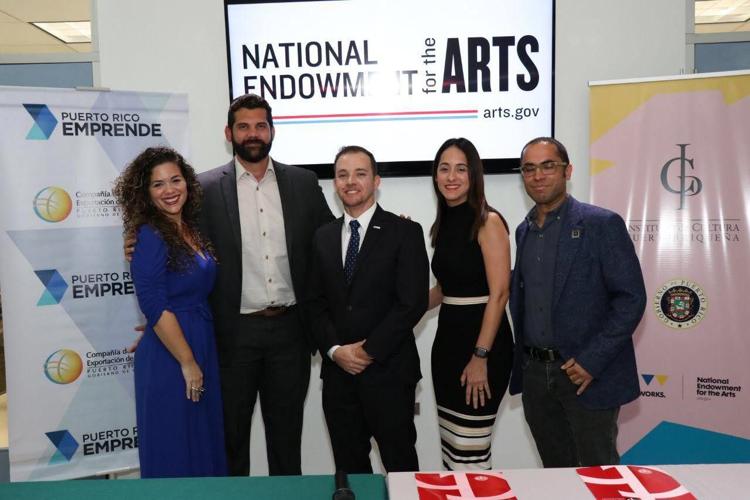 In order for artists to be able to participate in the 'Cultural Factories' , they must submit samples of their work to ICP. Once submitted, a committee composed of five people evaluates the work utilizing five key criteria, which are: the artists' trajectory, group work, diversity and innovation, potential market and business model.
"We accept roughly 22 artists, up to a maximum of 25, although we can occasionally extend it to 27 people. No more than that, because the idea is for them to work in small groups so that the exchange of knowledge is more fructiferous," Vivas explained.
Having recently graduated its second group, the 'Cultural Factories' program addresses the needs and tailors its offerings to a different set of artists in every edition. For example, the first edition was focused on the scenic arts and gathered actors, playwrights, essayists, circus performers and puppeteers.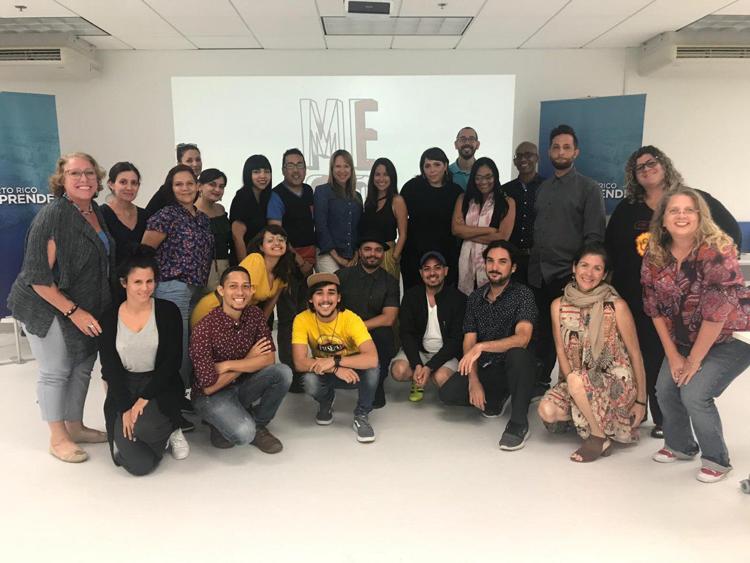 The selection committee for this program of scenic arts and design was comprised of an art professor from the School of Plastic Arts and Design of Puerto Rico and another from the USC, an independent cultural manager, the director of the ICP's Program of Plastic Arts, and a designer who is also a college professor. The arts that fall under this sector are interior design, fashion design, painting and graphic arts, among others.
"'Cultural Factories' are divided into segments, but they contain a large variety of artists within that segment," Vivas said.
In its second edition they offered different lessons to the musical community. For the musical program, the selection committee consisted of two professors from the Puerto Rico Conservatory of Music, the director of the ICP's Program of Musical-Scenic Arts, an independent musician, and a professor of the Sacred Heart University (USC by its Spanish initials). This program was open to composers, musicians, singers, music teachers, and others in the industry.
For his part, ICP Executive Director Carlos R. Ruiz congratulated every artist who participated in the first two editions of the institution's 'Cultural Factories', praising them for contributing to the development of the cultural and creative industries.
"This project is part of the programmatic commitment of the governor, Ricardo Rosselló, to promote cultural entrepreneurship, capitalize on the potential of our culture, and promote the sustainable economic development of the country," Ruiz declared via press release.
Moreover, Vivas emphasized that creative industries have been gaining momentum both locally and internationally.
"In terms of their economic contribution, the numbers are sometimes even higher than industries like construction and automobiles," she stated.
Vivas noted that, although artists' contributions to the economy can be quantified, "what cannot be quantified is the aesthetic value of the content of all types of art."
"The artists through their work strengthen the social fabric of a country. It is what helps us develop an identity unit... We manage to speak a common language thanks to culture and art," Vivas exalted.
Lessons are offered in weekday evening shifts one to two times a week. These are offered free-of-charge, but participants are required to attend at least 75 percent of lessons, or else they may be subject to a fee. By the end of the program, participants must present a business model, a list of resources and financing strategies.
The last two editions were held in the Trade & Export Co.'s Centros de Emprendimiento (Entrepreneurship Centers) in Hato Rey, San Juan.
The upcoming edition of these Cultural Factories will be held in August. A specific date has not been disclosed, but the ICP will make the disclose the information through its social media accounts on Facebook, Instagram, and Twitter as well as on www.icp.pr.gov.
-----------------
Editor's note: This story was published on the July 10 print edition of The Weekly Journal.