Although there are fewer spending opportunities in the midst of Puerto Rico's strict lockdown and curfew, due to the coronavirus crisis, many residents are wary of the future and are curbing their spending patterns.
On the one hand, the lockdown means no dinners out, no shopping trips and no driving, so that means fewer expenses. But returning to "normal" spending patterns after the COVID-19 crisis abates could be problematic for many.
One Condado resident, who declined to be named for publication, said she and her husband are spending one-third less today than before the lockdown. "But we also gained two kids (20 and 22), who are currently sheltering with us. We definitely were 'empty nesters' before, able to travel and make food plans on the fly, and only pay for two people," she said to THE WEEKLY JOURNAL.
"No trips to Marshalls!... [But] trips to local grocery stores have increased, but the same general lists of eggs, milk, fruit, vegetables, cereal.
With the kids here now, we've also added their favorite foods that we usually wouldn't get, so our grocery bills are significantly higher now," she added.
Travel plans have also been affected. "So far, we've canceled two trips for professional conferences that we were going to travel to, and a baby shower for the first 'next generation' baby in our family," said the Condado resident.
Once the coronavirus lockdown is over, she and her family are going to remain cautious, due to health and economic reasons. "If a restaurant is using safe distancing for tables, we would go eat out again when allowed to, but I anticipate not doing it as much anymore. With double our family members, it would be twice as expensive, so not quite the sweet spot it was before," she noted.
"We still plan to travel to the U.S. this summer for family visits, if that is possible with some kind of 're-opening' in July. This would be in houses with only family involved, and other plans to attend a folk festival in Canada with friends in July have been canceled. We had played with the idea of a trip to Europe, but no longer want to do that, even if we could. It feels scary," she said.
"We canceled a trip to Roatán [in Honduras] over Spring Break and have no plans to do that again, either. I would go to the western part of Puerto Rico tomorrow, if we could travel. I think essentials cover it, although that definition is so tricky, right? Family reunions feel essential. Maybe a haircut! No new shoes," she added.
Carmen Velázquez, a secretary, has cut her spending severely since her husband is no longer working as a car salesman. "Groceries and bills, paying the mortgage and car loans—that is our priority now," she said. "No shopping for clothes or anything else. We are not ordering anything online and we are not ordering any takeout from restaurants."
She laughed when asked about future travel plans. "No way. We are staying in Puerto Rico," she said.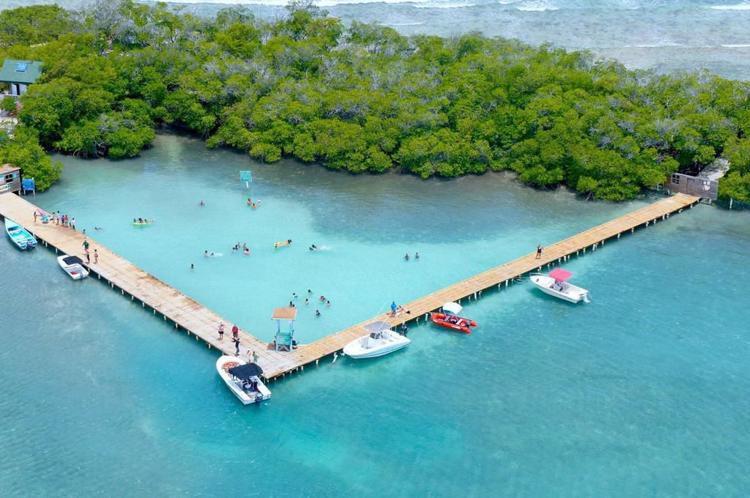 Juanita Valentin-Morris, a University of Puerto Rico retiree, is among the lucky residents whose finances have not been severely affected and whose future spending plans include travel to the U.S. mainland.
"My expenses have gone way down since the middle of March. I usually fill up gas tank once a week with $30 and I haven't done that in a month. I still have half a tank of gas. I used to go to Sam's Club twice a month and I went once in four weeks. My weekly visits to SuperMax were cut back to three visits in six weeks," she told THE WEEKLY JOURNAL.
"I live alone with a dog and my monthly expenses in groceries and gasoline were around $1,000. I don't have Amazon Prime because I never order by mail, but lockdown has forced me to place mail order for clothing and shoes," she added. Once the crisis is over, she plans to visit family and attend a convention in Arizona in July.
Valentin-Morris said an educator's convention was scheduled to take place in Puerto Rico at the end of June, with organizers expecting over 300 educators from the Gulf Region at the Caribe Hilton. She expects that convention to be canceled soon.
Financial pressures growing for many
As the economic toll of the coronavirus pandemic continues to mount, an April report by the Pew Research Center has found that nearly half of Americans have been economically affected by COVID-19.
Overall, 43 percent of U.S. adults now say that they or someone in their household has lost a job or taken a cut in pay due to the outbreak, up from 33 percent in the latter half of March. Among lower-income adults, an even higher share (52 percent) say they or someone in their household has experienced this type of job upheaval.
Only 23 percent of lower-income adults reported having "rainy day funds set aside that would cover their expenses for three months in case of an emergency such as job loss, sickness or an economic downturn."
The middle income range in the U.S. is about $37,500 to $112,600 annually for a three-person household, according to Pew Research. Lower-income families have incomes below the $37,500 figure and upper-income families have incomes greater than roughly $112,600.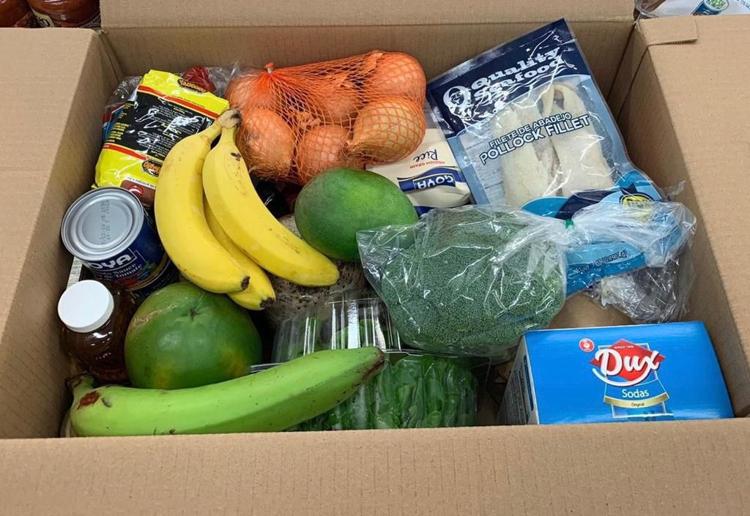 Consumer spending falls in the U.S.
U.S. consumer confidence has plunged, with retail sales plunging by 8.7 percent in March, as the vast majority of Americans hunkered down at home under shelter-in-place orders, reported The Associated Press (AP). Consumer spending drives two-thirds of the U.S. economy and the record drop in retail sales is a symptom of the sharp recession that most economists believe the U.S. has already entered. The AP said economists at JPMorgan Chase now forecast the U.S. economy will shrink by a record-shattering 40 percent in the April-June quarter.
Discretionary spending by shoppers is expected to collapse by 40 percent to 50 percent in the first half of 2020, according to Fitch Ratings.
"With clear signs of panic buying of necessities and the fact that lock downs were introduced only around the middle of the month means that far worse is to come in April and the second quarter more generally," said Michael Pearce, an economist at Capital Economics, a consulting firm.
Signifying the titanic shift in consumer behavior, grocery store sales jumped by nearly 26 percent, according to the U.S. Commerce Department, as Americans stocked up on food and consumer goods to ride out the pandemic. And a category that mostly includes online shopping rose 3.1 percent.
However, auto sales dropped 25.6 percent, while clothing store sales collapsed, sliding 50.5 percent. Restaurants and bars reported a nearly 27 percent fall in revenues.
Spending may be falling at an even faster pace than the retail sales figures suggest, as the Commerce Department numbers do not include spending on services such as hotel stays, airline tickets or movie theaters, all of them suffering some of the most severe financial duress during the coronavirus epidemic.
"The pullback in spending is intensifying the problems facing brick and mortar retailers which were already struggling with online competition.
"With a nationwide shutdown of malls and most stores, the pandemic is putting many clothing retailers in peril, while increasing the dominance of big box stores that have remained open during the pandemic because they sell essentials like food and household goods," the AP said.
More than 250,000 stores, including Macy's, Nordstrom and Nike, which sell non-essential merchandise have been shuttered since mid-March. Major retailers including J.C. Penney, Macy's and Nordstrom have furloughed hundreds of thousands of workers, while Walmart and Amazon are on hiring sprees to meet the surging demand of shoppers buying online, for curbside drop-off or delivery.