Four out of the five publicly traded companies in the so-called Puerto Rico Stock Index (PRSI) have outperformed most of the top U.S. bank stocks since the Trump administration began in mid-January 2017, according to the latest report by Birling Capitol Advisors.
The PRSI comprises five companies: Evertec, OFG Bancorp, First Bancorp, Popular and Triple S.
From Jan. 20, 2017 to Oct. 16, 2019, these were the results for the PRSI:
Evertec achieved a total return of 80.69 percent; OFG was second with 75.88 percent; coming in at third was First Bancorp with 53.47 percent in total returns; Popular was fourth with 23.23 percent; and finally, Triple S with -23.52 percent
By comparison, seven top banking institutions achieved these returns during the same time period:
JP Morgan Chase & Co. with 43.04 percent; Bank of America Corp. with 33.26 percent; Citigroup at 26.86 percent; U.S. Bancorp at 6.60 percent; Morgan Stanley with 1.31 percent; Wells Fargo & Co. with -9.68 percent; and finally, Goldman Sachs Group at -10.76 percent.
On average, the PRSI outperformed these seven U.S. banks by 40 percent, indicated Francisco Rodríguez Castro, president and CEO of Birling Capital Advisors. "The main difference is that Puerto Rico went down so much that people stopped investing. They ruled us out. Now, with hurricane reconstruction funds coming in, they realize we aren't so bad after all," he said to THE WEEKLY JOURNAL.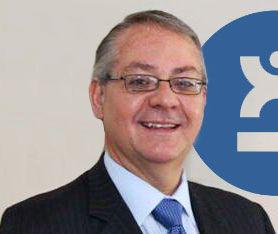 "In my view, even though the IMF [International Monetary Fund] has cut its global growth forecast, a recession won't happen in 2019 or 2020. The global economy will continue to grow but at a slower pace," he said.
Once the United Kingdom's Brexit limbo and the U.S.-China trade war are resolved, the global economic output will be more positive, he indicated.
Rodríguez explained that Birling Capital chose to compare PRSI companies with their U.S. bank counterparts because he considered it a good benchmark and the Trump administration was a logical choice in terms of timeframe.
"Some in corporate America have claimed that Trump has been the best thing that happened to them; other elite business people believe that his presidency is hurting the country, with budgets out of control and borrowing at increased levels," said Birling Capitol in its report. "This evidences that although the banking sector continues to grow under Trump's tenure is not the superb growth that some in Washington, D.C. claim."
Meanwhile, Jelena McWilliams, chairman of the Federal Deposit Insurance Corp. (FDIC) has remained upbeat about the banking industry, although some "warning signs" are on the horizon. "In July, this economic expansion became the longest on record in the United States. With the recent lowering of short-term rates and inversion of the yield curve in the second quarter, new challenges for banks in lending and funding may emerge," she said recently.
"The competition to attract and maintain loan customers and deposits is strong, and therefore, banks need to maintain rigorous underwriting standards and prudent risk management. Awareness of interest rate, liquidity, and credit risks at this stage of the economic cycle will position banks to be more resilient in maintaining lending through the economic cycle," McWilliams added.
In brief, her message was that while the banking industry reported another positive quarter (i.e. second quarter 2019) and the banking system remains strong, the FDIC continues to encourage prudent risk management in order to remain resilient through economic cycles.
While bank mergers gain great attention in a small market like Puerto Rico, bank mergers are common in the United States, according to the FDIC. During 2Q 2019, five new banks opened nationwide, 60 institutions were absorbed through merger transactions, and one institution failed.
The FDIC will issue its next statement on 3Q 2019 around Nov. 24.