With the rise of vaccination forecasted to bring travelling back to normalcy, Americans are eager to take much-needed vacations. According to a survey by finance website ValuePenguin, 57 percent of consumers have a trip planned for 2021, with 16 percent saying they booked the trip right after hearing that the COVID-19 vaccine rollout had begun.
Moreover, recent data from travel search site Kayak showed that Caribbean destinations are the most searched international destinations out of U.S. airports.
In response, several airlines, including American, Delta, Frontier, JetBlue, Spirit and United, have been increasing flights to San Juan and across the Caribbean.
We have all seen the good and the bad in terms of the new reality of tourism in recent weeks. The good news is that air traffic arrivals are up in San Juan, with a 42.9 percent increase in March 2021 compared with March 2020. In terms of numbers, 751,974 passengers arrived at Luis Muñoz Marín (LMM) International Airport in March 2021, versus 526,181 in March 2020, a marked increase, according to Grupo Aeroportuario del Sureste (ASUR), the parent company of Aerostar, which manages Puerto Rico's main airport.
The U.S. Virgin Islands (USVI) and the Dominican Republic also have reported significant increases in tourist arrivals, with many of their visitors coming from the U.S. mainland. The Dominican Republic, for example, is reporting a 56 percent increase in visitors compared to last year, while the USVI is reporting a hotel occupancy rate of 90 percent.
However, the other side of the increase in tourism are the unfortunate instances of unruly visitors who sometimes refuse to wear masks or follow social distance rules that we have seen in places such as Miami, Ft. Lauderdale, San Juan and the Yucatán Peninsula in Mexico.
"We need to stay the course and continuously remind all individuals about our health and safety guidelines, especially as travel picks up. Since the airport is the first touchpoint of arrival for travelers, Discover Puerto Rico is partnering with Aerostar on ways to further emphasize expected traveler conduct to protect the health and safety of residents and themselves," said Brad Dean, CEO of Discover Puerto Rico, the island's destination marketing organization (DMO).
He told THE WEEKLY JOURNAL, that the DMO remains focused on attracting "conscientious travelers" to the island, defined as those who are "aware of one's environment and is respectful of the Island's current health and safety measures. They are passionate about travel and excited to explore our Island, but also, they are self-aware and have an understanding that their actions impact their surroundings and behave responsibly given the current realities."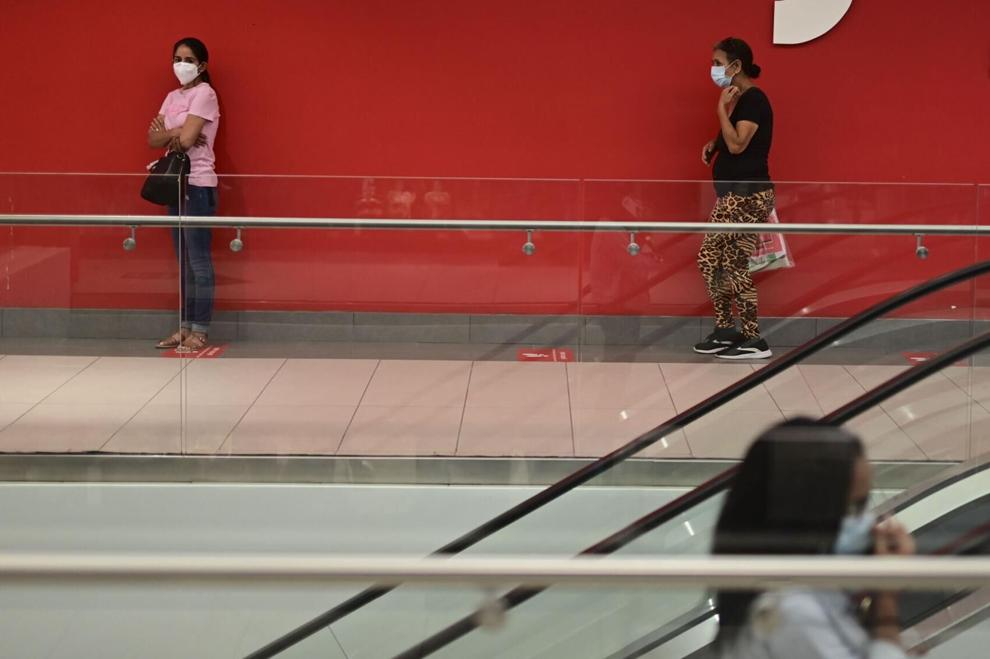 Consensus Among Tourism Officials
The Caribbean Hotel and Tourism Association (CHTA) concurred with this assessment.
"Our destinations warmly welcome conscientious individuals who respect the health and safety protocols in place in our destinations. Whether or not these visitors acquire available vaccination before travel, they must adhere to the destination's COVID-19 testing requirements as well as health and safety protocols that include cleaning their hands, engaging in physical distancing and wearing masks in public places. These are some of the ways conscientious travelers demonstrate that they care about their health and safety as well as about others," said Vanessa Ledesma, the CHTA's acting director general and CEO
She noted that since the beginning of the COVID-19 pandemic last march, the organization's "approach has been to market the region as safety conscious, demonstrating that we take pandemic precautions seriously for visitors and residents. The CHTA has and continues to provide health safety resources and guidelines to the industry," Ledesma said. Their initiatives include establishing a tourism task force, which has promoted communication and training on the Caribbean's strict safety and health protocols, which have contributed to the region having one of the lowest COVID-19 incident rates in the world.
"We must continue to communicate that the rules are for everybody's sake, including their own. Irresponsible behavior during the pandemic has legal as well as other consequences for visitors and residents alike," Ledesma said to THE WEEKLY JOURNAL.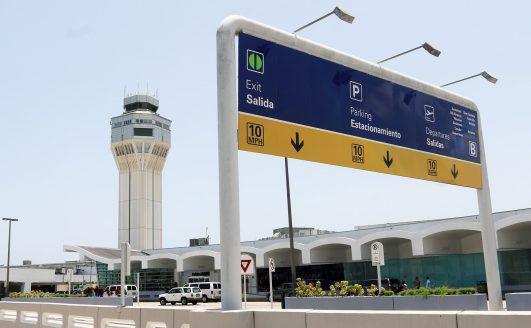 For Joaquín Bolívar, chairman of the board of the Puerto Rico Hotel and Tourism Association (PRHTA), it is imperative that safety campaign continues, but noted most of the reported problems have been with tourists staying in short-term rentals rather than hotels. "The problems are with a very small subset, less than 10 percent of visitors… Our hotel staff have been very stringent with educating our guests. Hotels are not the focal point," he said.
He agreed with the continuing Police presence in tourist zones to ensure visitors and residents alike are complying with all safety requirements, and Police are even fining people $100 for refusing to wear masks in public.
Besides continuing the educational and enforcement campaign, he said the COVID-19 vaccinations must continue everywhere to help protect the population.
'The Great Recovery Playbook' for Puerto Rico
As the travel and tourism industry around the world fights the devastating impacts of COVID-19, Discover Puerto Rico is following a strategy to bring travel and tourism safely back to the island, dubbed "The Great Recovery Plan." The strategy will help guide the tourism sector's rebirth while ensuring sensitivity to the health, culture and quality of life of Puerto Rico's residents, according to the DMO.
"Beyond simply restoring visitor spending to pre-pandemic levels, we need to go further, growing and evolving our visitor base. This growth must be inclusionary, and because Puerto Rico has suffered significant setbacks prior to the pandemic, we also need to recover quicker than our competitors," expressed Leah Chandler, Chief Marketing Officer of Discover Puerto Rico.
The goal of the DMO is to help stabilize the island's economy through tourism and drive visitor-powered employment and revenue to new records – this includes surpassing 2019 visitation numbers, increasing Average Daily Rate on occupied rooms, and attracting a more "conscientious traveler."
The Plan includes the following:
• Continue building on the "responsible traveler" target, adapting and evolving to grow the island's audience base of those visitors most likely to follow health and safety guidelines as well as demonstrate respectable behavior.
• Continue monitoring and adjusting target markets based on selection formula that prioritizes seat capacity from airlines and declining COVID cases, among other factors.
• Implement a robust media and communications strategy, already developed and scalable based on available funds.
• Inject additional funds, as available in marketing and sales, to make a significant impact and broadcast Puerto Rico's readiness for leisure and business visitors.
• Use earned media to position Puerto Rico as significantly advanced in terms of readiness compared to competitive set, based on strict containment measures.
• Implement much earlier than other destinations.
• Amplify Puerto Rico's "readiness" in relation to past examples of resiliency and strong comebacks despite past challenges.
• Activate a creative campaign that builds on consumers' pent-up demand for travel.
• Implement robust familiarization trips to bring top-tier journalists, meeting planners and travel advisers to the island to amplify the "readiness" message.
• Activate destination promotions in both leisure and group segments.
• Implement meetings media plan as budget allows, to deliver promotions to appropriate targets.
The complexity of the current environment demands a completely new approach for the island's recovery playbook, the DMO said. The new approach is focused on key travel variables, visitor volume and overall business impact to continue guiding the marketing and sales strategy forward. By comparison, Discover Puerto Rico's previous planning process was focused on calendar-based activity that included seasonal travel and events.
"Coming out of the pandemic, travelers want – more than anything – to reconnect with the world outside their home. Consumers are looking for more meaningful travel, not just relaxation and luxury, but cultural encounters that broaden their horizons and create unique, unforgettable experiences.
"Puerto Rico is a prime example of the type of destination these travelers seek, and this relationship can be mutually beneficial. This audience is not only desirable from a financial standpoint, but also will help maintain the beauty and spirit of our island," Chandler said.