Hidden in Puerto Rico's highest mountains lies resilience, strength, and perseverance. Sandra Coffee Farms, a Puerto Rican self-sufficient producer, has been growing and selling coffee since 2001 in the mountains of Adjuntas, a small, mountainous municipality in the Midwest of the central mountain range of the island. The 'Cordillera Central' is known for being the perfect environment in which to cultivate premium coffee, as the high-altitude, shady mountains provide the perfect temperatures that are needed to grow the coffee seeds.
The farm was bought by Israel and Sandra González in 1994 after they traveled to places like the Dominican Republic, Costa Rica and Mexico in search of the perfect piece of land in which to develop their farm. After a couple of carjackings and various unfulfilling farm tours, the couple decided on Puerto Rico, Israel's birthplace and where he lived until he was 18 years old.
Coming from Enid, Oklahoma, Sandra's Spanish surprises you when she adds the mannerisms and colloquial language that uniquely characterizes the Puerto Rican way of speaking.
Sandra's warm hospitality charms everyone who visits the farm on one of their tours, but it especially captivated Domenico Celli, a 23-year-old grad student with Puerto Rican parents from Worchester, New York who started his undergrad thesis at Sandra Coffee Farms three years ago and never left. Celli was and is determined to find new ways to empower small farmers by implementing practices that will ensure sustainable growth and promote specialty agriculture, a practice he is certain will be the only way this industry moves forward, due to the inability to compete with cheap labor produced coffee that is imported from places like Mexico.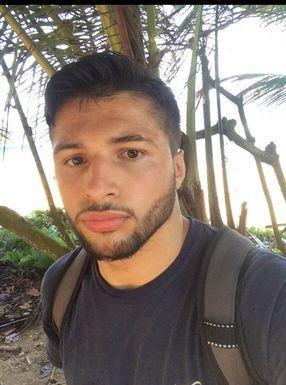 Originally thinking he would pass this research on to someone who would do something with it, Celli never thought he would be a protagonist in the long journey of helping the agriculture in Puerto Rico become sustainable and independent.
Among the many practices he has helped Puerto Rican farmers implement, like careful seed-picking and low-temperature, longer coffee-growing periods, he piloted a volunteer program called 'Puentes Naturales' in which young volunteers came from all over the island and the world, from places like Germany and Spain, to help cultivate coffee in the harvest season, which starts in September and lasts all the way through February.
When Hurricane María made landfall in 2017, it took a lot of things with it, including the coffee trees at the very top of the mountains and the houses in which the Sandra Coffee Farms farmers lived in, right there on the property, leaving Israel and Sandra with very few hands to produce their gourmet coffee, chocolate and citrus products.
This led Celli to start brainstorming on a way to bring in helpers to pick coffee during the harvest season, offering volunteers a place to stay and food, while also providing coffee education events and guided nature adventures. The program was a huge success and it helped bring back some of production that Hurricane Maria took away.
Celli also organized various cuppings, inviting local farmers to come and taste different coffees processed in different ways, like the natural, wet and honey processes, to compare notes and have a conversation on how specialty coffee is processed in Puerto Rico.
"We had a conversation about how we process coffee because in Puerto Rico, our processing technology and the methods that we use are not up to date with the rest of the world in specialty coffee so it was a good way to talk to farmers and bring them in for an interactive activity," said Celli.
Celli has made a point of personally getting to know many small farmers on the island to assess their needs, some from far in Adjuntas, like father and son duo Ian and Steve from Finca Vicenta, a farm that also grows and produces high-quality coffee. Celli soon learned how the duo was continuously rejected when claiming the relief funds they were promised by the FSA, (Farm Service Agency) and other local agencies.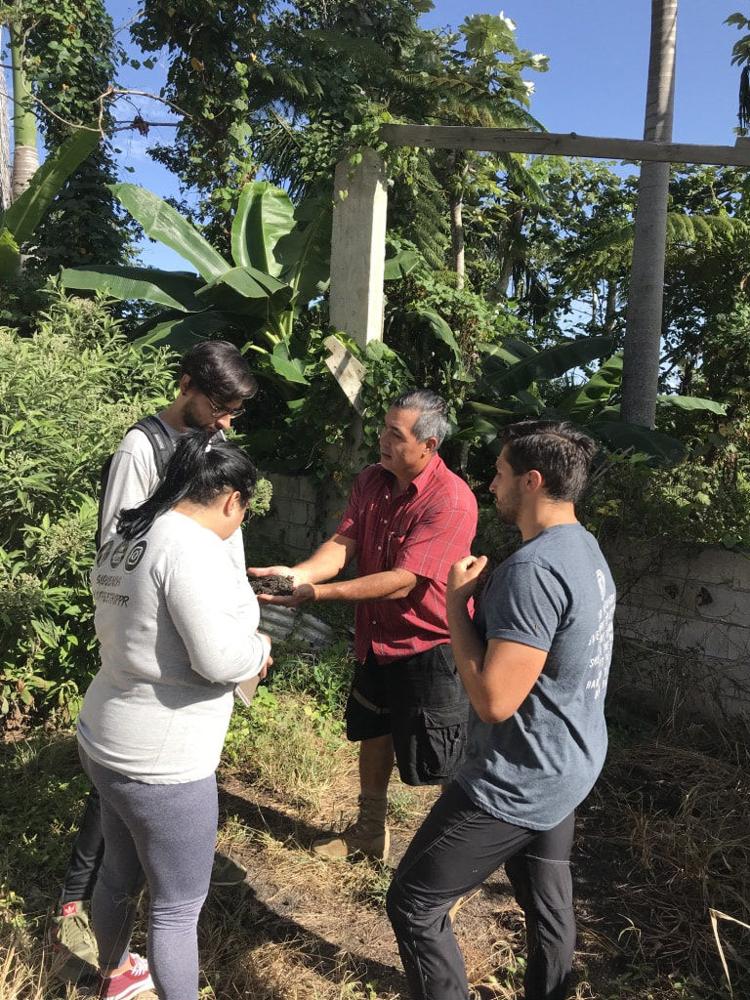 As part of the community ties Celli wanted to build among farmers, Sandra Coffee Farms bought ripe coffee cherries daily from Finca Vicenta for the 2018 harvesting season and offered a price twice the commercial standard, processing, packaging and marketing this coffee separately from the one grown there on their own farm.
"In many respects, the cards are stacked against specialty farmers trying to maintain [let alone, improve] their businesses and provide for their people. Still they press on, with hope for the future and hard work in the present," said Celli on an Instagram post he made about this collaboration.
One of the many special things about Sandra Coffee Farms is their commitment to integrating ecologically-friendly practices in their coffee cultivation process, given the highly polluting and contaminating nature of coffee processing plants' discharge into rivers and waterways, which robs plants and wildlife of essential oxygen. Sandra Coffee Farms uses a 'depulper' machine that is highly pressurized, therefore releasing less contaminated water into the environment.
Currently, Celli is partnering with chef Ventura Vivoni, who was selected by El Vocero newspaper as one of the 10 best Puerto Rican Chefs Nouvelle Cuisine. Vivoni is recognized for his cooking show "Travesias con Sabor" where he cooks in outdoor settings using local ingredients grown on the island. He hopes to keep collaborating with Vivoni in the future, putting together many 'pop-ups' with locally-grown produce being the main focus, therefore cultivating an interest and demand for locally-produced agriculture among consumers on the island.
Celli is looking forward to continuing his collaborations with small farmers so he can further empower them through education on sustainable practices that will elevate their coffee-cultivating procedures. He plans on hosting small farmers from time to time at Sandra Coffee Farms to teach them these methods and further help them become premium coffee producers.
You can follow Celli on Instagram at collective_perspective_ to stay up to date with this community-empowering project.