At first, the Made in Puerto Rico (Hecho en Puerto Rico) store seems like any other grocery or department store. But, as you get closer, you notice the open space, the foyer with sofas, the friendly greeting at the door and the relaxed vibe.
The surprises continue as you walk inside. Green Sangria, Bajari Dark Chocolate, Supra Wash, a non toxic biodegradable cleaner, Brava Motor Oil, Indulac Butter, Baby Blue Coconut Bread, Doña Lola Tortilla Chips, Soaps Andrea, Tai Scrub and a wide variety of coffees, beverages, beers and personal products all manufactured on Puerto Rican soil and, in a lot of cases, products you still can't find in your supermarket.
With wide glass windows that invite the eye to peek in, the store sits on a corner of the third floor of Plaza Las Américas in Hato Rey, the Caribbean's largest shopping mall, within walking distance of Macy's, West Elm, Zara and other big-name stores. The Puerto Rico Products Association opened the permanent store after Hurricane Maria's onslaught almost two years ago. The goal was to showcase and promote local services and products, a centerpiece of Puerto Rico's economy.
According to a survey conducted by the firm Estudios Técnicos, local businesses generate 83 percent of the jobs and account for 68 percent of the gross domestic product. The analysis published last year also revealed that a local company creates 5.9 jobs for every million dollars it makes in sales, while a multinational company generates 1.7 jobs.
The Made in Puerto Rico store carries an inventory of 500 products manufactured by 60 local vendors or businesses. But in total, the Association has 325 members that create 50,000 jobs. Made in Puerto Rico is the brand name of the Puerto Rico Products Association, a non-profit organization incorporated in 1967. Yet its origins go back to 1910 when it was founded by Antonio R. Barceló, a prominent lawyer and businessman, to protect the island's main industries, which at the time were sugar cane, coffee and tobacco.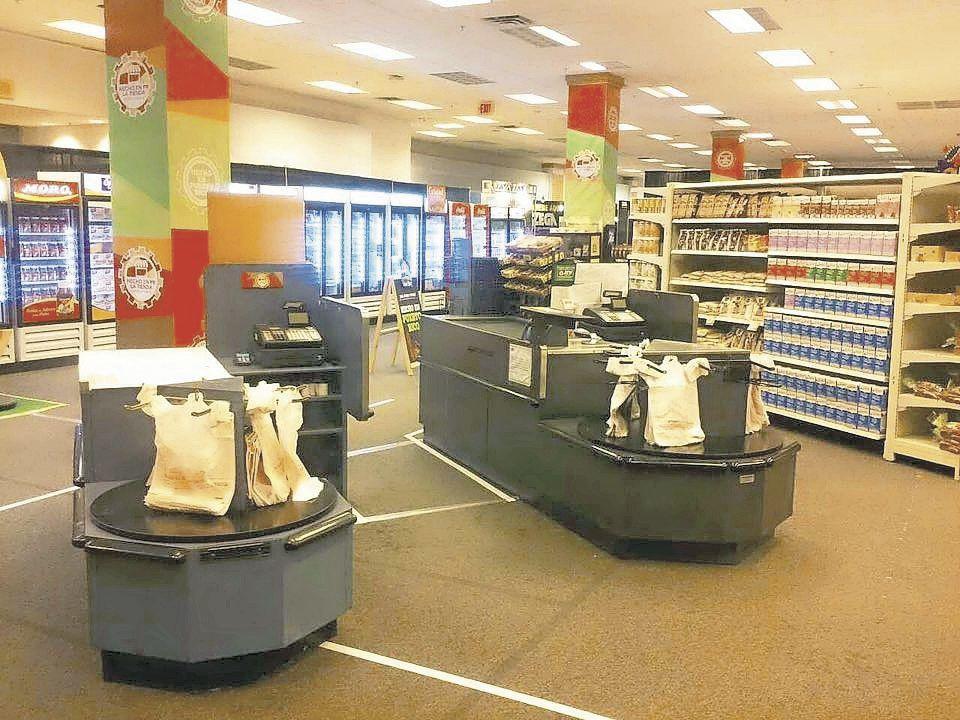 "Not everything bears our seal," Liliana Cubano, president of the Puerto Rico Products Association, proclaimed, her eyes gleaming with satisfaction.
Sitting in the reception area of the organization's headquarters -that has the cozy feeling of a living room- Cubano explained that the Made in Puerto Rico gold stamp is an assurance of the product's quality, freshness and origin.
"In order for a product to carry the stamp, it must go through a certification process. More than 35 percent of its manufacturing processes or added value must be generated locally," Cubano told THE WEEKLY JOURNAL. "Why is this? Because the island does not produce all the raw materials required for the manufacturing process."
The certification and the store to showcase products are only the beginning of a much wider agenda. The association offers its members a coworking space of sorts where they can hold meetings and celebrate events in an inspiring environment. It also fosters a community of doers and innovators that come together for the individual and common good. And it seems to be working.
For example, Cubano mentioned the partnership between sangrias Los Hermanos (The Brothers) and Cayo Buí (Buí Key). Although they compete in the same market, they joined efforts to produce a special box, decorated with the Puerto Rican flag and the phrase "This package is dedicated to our people as a symbol of brotherhood, union and strength," in which to package their sangria bottles
The association also debuted a webpage that it is using to test the acceptance of local products abroad. "It has become a great tool especially for those members interested in exporting their products. It is giving them good insight," she said.
Close to 25 percent of the products that carry the Made in Puerto Rico stamp are exported, mainly to the United States. Cubano has been working to increase that figure with more exports to the mainland as well as other regions.
"We are making efforts to export to the Dominican Republic and the Caribbean islands since we have members in those countries," she indicated.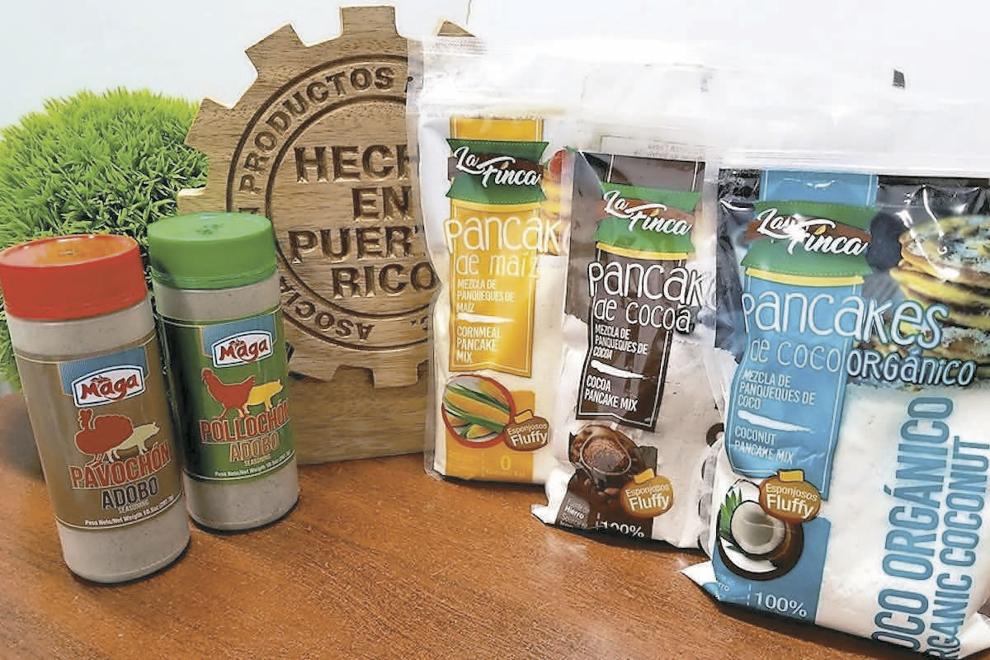 A second-term president, Cubano is also reinforcing brand recognition and highlighting the importance of buying local, a movement that has gained track in recent years.
"That perception that goods manufactured in other places were better has vanished. Now people look for our stamp and feel pride when they buy our products," Cubano indicated. "We put a face to the products and that resonates with people."
And it is indeed so.
Former boxing champion Miguel Cotto has the Made in Puerto Rico seal tattoed on his left arm. "The left fist is the one that hits hardest," Cubano blurted with excitement. He is not the only one feeling proud of his roots.
In his mega-hit Calma, singer, and songwriter Pedro Capó dedicated verses to Medalla, a local beer that has become a symbol of Puerto Rican identity.
And it goes beyond ink and lyrics, as Cubano has noticed a growing crop of young and vanguard entrepreneurs willing to work the land and reimagine old products. "They are going back to the basics but at the same time thinking outside the box. I am in love with the so-called Millennials," she said.
"This new influx of energy," she added, "finds fertile ground in a different state of collective consciousness."
"People have become aware that while they may pay a little more for local products, that purchase has a multiplier effect. It creates jobs and the money stays here," Cubano insisted.
Despite the progress, local businesses face big challenges like inequality in government treatment, which tends to favor big foreign companies.
"You have to be brave to be an entrepreneur in Puerto Rico. We have the most expensive utilities, the jurisdiction with the most taxes and we do not compete under the same conditions," Cubano argued. "That is why every time a new product is launched and it sells we rejoice, because we know everything that the company had to endure. It should be simple to start a business in Puerto Rico, after all, we are a small island."
Joining the voices of other entrepreneurs and businesspeople, Cubano asked the government to use the same yardstick when treating local and multinational companies. "Give me the same incentives you give to them."