For the past several months, mezcal has become the trendiest distilled spirit of the moment. But what is mezcal?
This is a drink distilled from any type of agave plant, native to Mexico and with an incredible history of more than 400 years. Although it is not as popular as its cousin, tequila — which is made from the heart of the blue agave plant — people are growing increasingly interested in tasting this smoky spirit. Its popularity is due to many market factors and its extraordinary taste, but most importantly, it is here to stay.
The drink captured the attention and palate of young Puerto Rican, Paul E. González Mangual, on one of his trips to Mexico.
Since he took that first sip, mezcal conquered his heart, and for this reason, he decided to enter the world of this drink, educate himself and commit to promoting its culture in Puerto Rico.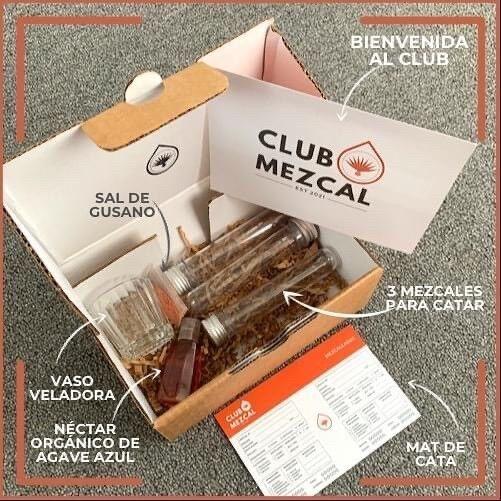 With a diploma as a promoter of the mezcal culture awarded by the Center for Studies on Maguey and Mezcal (CEMMEZ by its Spanish acronym) located in the state of Oaxaca in Mexico, and multiple trips to learn about the tradition of making mezcal, he decided to give life to a new project called Club Mezcal, an educational platform to learn, understand and appreciate one of the agave distillates with the most mysticism and history in the world.
"With Club Mezcal, my goal is to be an ambassador for the mezcal category in Puerto Rico and the Caribbean to make visible and promote this historical background that surrounds this distilled spirit," said González, who founded Club Mezcal this year.
Through Club Mezcal, users will have the opportunity to participate in monthly mezcal tasting sessions (both online and in-person), participate in events at bars and restaurants, receive curated information about the world of mezcal, interact with industry experts and become a member of "Club Mezcalero," an initiative that will be launched this summer. In addition, the platform includes a series of specialized training sessions for waiters, managers and bartenders, plus corporate events and partnerships with complementary products.
"Over 30 different brands of mezcal are already imported into Puerto Rico, and this is just the beginning. The response of the public when trying mezcal, either alone or in a drink is incredible, and this has changed the rules of the game when it comes to enjoying cocktails or complementing a dinner. That is why it is so important to understand its history, culture, and tradition in order to pay tribute to it in the best possible way," said González, who is also a certified bartender.